Teen's hair ripped clean off head in bloodcurdling ferris wheel selfie bid (GRAPHIC VIDEO)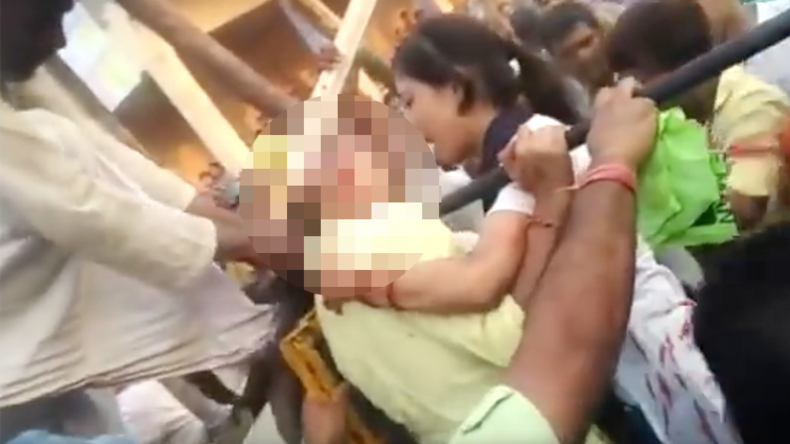 A schoolgirl in India had her hair ripped from her scalp in a horrific accident when trying to take a selfie. The teen is understood to be recovering in hospital.
The horrific incident happened outside a college in the city of Baraut, more than 40 miles north of Delhi.
READ MORE: Man hit by truck ignored by 140 cars, 82 rickshaws, 181 bikers, 45 pedestrians (VIDEO)
Footage captured the aftermath of the accident where the girl, believed to be around 16-years-old, was seen standing in obvious pain while bystanders attempted to free her, according to The Indian Express.
She reportedly was trying to take a selfie, but misjudged how close she was to the ferris wheel.
The teenager's hair got tangled in the huge spinning wheel and its force ripped all the hair clean off her head.
In the video, a friend can be seen comforting the girl while the ride operator frantically attempts to free her.
She was eventually rescued and is believed to be recovering in hospital.
WARNING: The following video contains graphic content. Viewer discretion advised.
You can share this story on social media: