Israeli govt pokes fun at almost everyone for invading Jewish 'home-sweet-home' (VIDEO)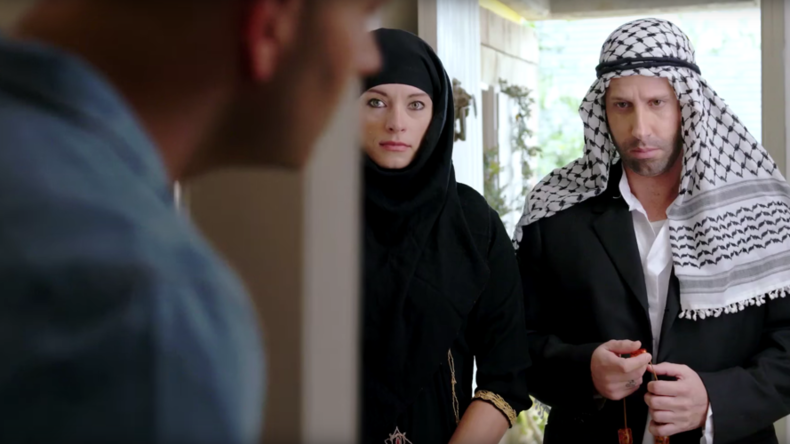 Israel's Foreign Ministry is calling out at pretty much everyone and anyone who has wronged Jews over the last 3,000 years with a modern-day history lesson in a satirical video.
The satirical video outlines the "history of the Jewish people" by focusing on Jacob and Rachel, a nice Jewish couple that are pushed out of their home by an endless stream of unwelcome visitors.
"From ancient times to modern days, the Land of Israel has seen a whirlwind of visitors knocking on its door... but Jews were always present in their home-sweet-home," read the new YouTube video's caption.
Assyrians, Greeks, Arabs, crusaders, the British and many other guests stop by to "claim the home as their own" until the British eventually "realize this isn't Europe" and give the couple back their home.
READ MORE: UN chief lambastes Netanyahu for calling opposition to settlements 'ethnic cleansing'
That is until, finally, a knock at the door unveils a Palestinian couple looking for somewhere to stay.
You can share this story on social media: