'Look my hands are shaking!' Russian submarine surfaces beside fishermen (VIDEO)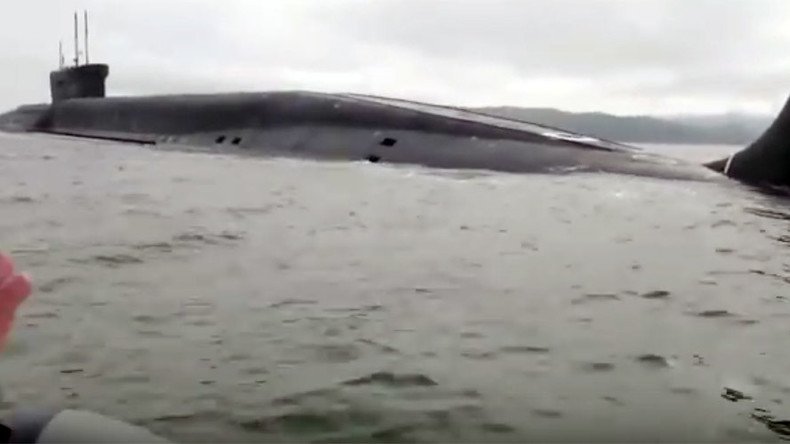 Two fishermen in a tiny fishing boat caught a big one when a Russian nuclear submarine surfaced beside them. The incredible moment was filmed off the Russian coast before the excited men decided to go have a drink to ease their shock.
"Are you f*cking kidding me?" one of the fishermen can be heard saying in Russian, followed by a tirade of more curses.
"Look my hands are shaking!" one the men says, managing to hold them together enough to film the video.
The men can be heard saying, "Let's go and get wasted now" following the submarine's departure. Luckily, they had the video on hand in the bar to prove the encounter wasn't a fishy tale.
Close encounters with submarines are rare, with whales more likely to pop up beside you on the open sea. Last month this kayaker in California narrowly avoided the jaws of a breaching humpback whale.
You can share this story on social media: