MSM caught misleading readers about Syrian siblings killed in Aleppo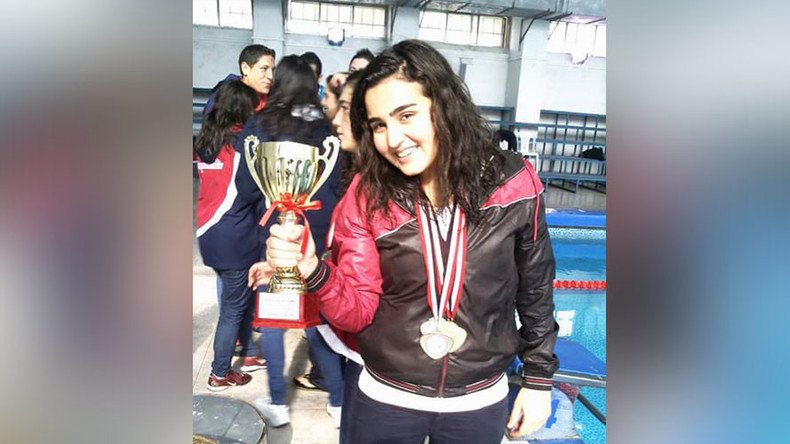 The Independent and New York Daily News have come under fire for misleading readers about the death of a Syrian swimmer and her 12-year-old brother.
Mireille Hindoyan and her 12-year-old brother were killed in the Villi district of West Aleppo following strikes on Friday.
UK newspaper The Independent published the story on Sunday and implied their deaths were the result of strikes by the Syrian government and its allies.
It cited a news report by Armenian news site Kantsasar which confirmed the young swimmer's death.
The article continued with the following: "It came after Medecins Sans Frontieres (MSF) said there had been a bloodbath in Aleppo amid a sustained assault on the city by pro-Assad forces backed by Russian warplanes."
What the Independent failed to mention was Kantsasar's statement that the attack was carried out by "rebels."
Other sources reported the deaths as being the result of rebel strikes in the area, which is under the control of the Assad government.
Following criticism, the Independent later added the following paragraph: "A number of commentators claimed the deaths were a result of a rebel-led attack, although those claims could not be verified."
The article also reported two patients were killed in an attack on a hospital in Aleppo. While the Independent said it wasn't clear who was behind the attacks, it finished with: "But hospital facilities have been plagued by bombing by forces loyal to the Syrian government in recent weeks."
Harout Ekmanian, a Syrian-Armenian journalist born in Aleppo and now living in New York, also criticized the Independent for implying the attack was a result of Syrian and Russian attacks.
"If you can't verify sources, don't repeat lies. She died by rebel shelling not Assad bombing," he said.
Ekmanian wrote an article for the NY Daily News published late Sunday which discussed media bias in reporting the swimmer's death. He says all those references were removed without his consent, however.
What remains of the piece are his memories of living in Aleppo and a warning to the US of how cosmopolitan Aleppo disintegrated into a conflict zone.
"After five years of conflict, Aleppo is a reminder to the world of how fragile our cosmopolitanism and tolerance is when confronted with political greed, violence and bigotry," he said.
Ekmanian was unhappy with the changes made without his knowledge, and the feeling was echoed by social media users.
Others expressed frustration that the Independent seemingly consciously omitted the fact that the shelling was carried out by rebels.
You can share this story on social media: