Spine-chilling image that won't help your fear of flying (PHOTO)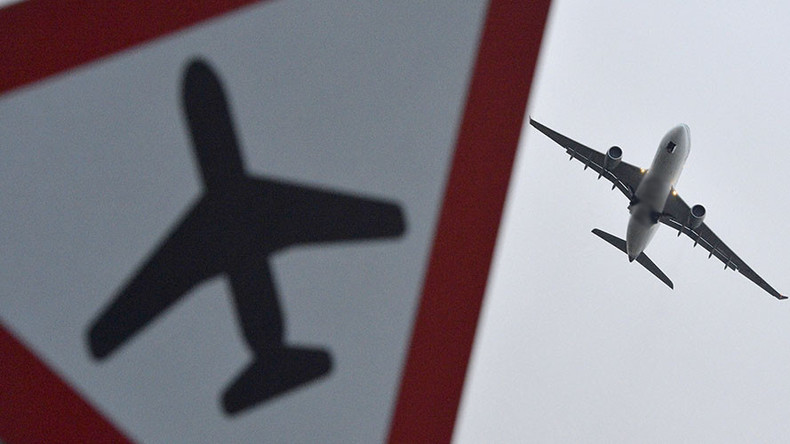 Those with a fear of flying should look away now - a picture has emerged that is sure to scare you senseless and cement your reluctance to ever step foot inside an airplane again.
This amazing image shows the moment a bolt of lightning hit an airplane passing right through an electrical storm. The spectacle may be fantastic to those on the ground, but it's likely to create a new wave of nervous passengers.
According to FlightRadar24.com the aircraft belonged to Icelandic airline WOW air and was departing from Keflavík International Airport in Iceland.
READ MORE: Powerful lightning strikes Delta plane in Atlanta (VIDEO)
This occurrence isn't as rare as one might think though, with every commercial airplane struck on average once every two years, according to the Telegraph. Chances are if you're a frequent flyer you've been struck by lightning mid-air and didn't even notice.
Most airplanes are made of sealed aluminum which conducts electricity, keeping the lightning on the outside of the plane. Extra protection on the fuel tank and electrical equipment keeps them protected in case any lightning currents reach a plane's mechanical components.
The last time that lightning resulted in a commercial airplane crashing in the US was 1967, when the electrical bolt caused a spark to ignite the fuel tank on the airliner, killing 129 people.
Similarly, four people were killed in Indonesia in 2014 after lightning struck a a light aircraft causing it to crash.