Machete-wielding felon smashes car into 18 vehicles in terrifying rampage (VIDEO, PHOTOS)
Published time: 30 Sep, 2016 12:48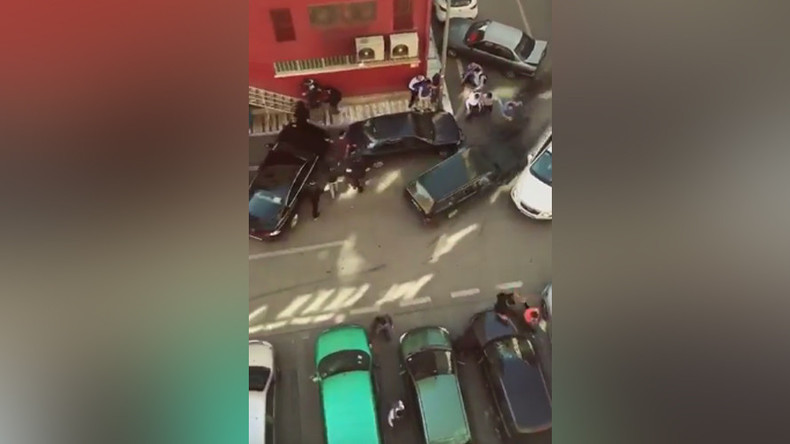 A prisoner on temporary release brought terror to the streets of Turkey when he crashed into more than a dozen vehicles in a Grand Theft Auto-like rampage before leaping out of his car clutching a machete.
The frightening incident was caught on camera from a building overlooking the street in Kayseri, Central Anatolia.
It first shows the driver plough through the street, crashing into parked cars before reversing and coming to a standstill.
Crowds then gather around the vehicle to try stop the man and help the passenger, reportedly his girlfriend. They quickly disperse, however, when the man produces a machete.
The suspect was on leave from prison, according to HaberTurk and damaged 18 cars during his destructive spree. He fled the scene and a police chase ensued, but he remains at large, according to local reports.