Colossal 1 terabyte per second DDoS attack hits French tech firm - reports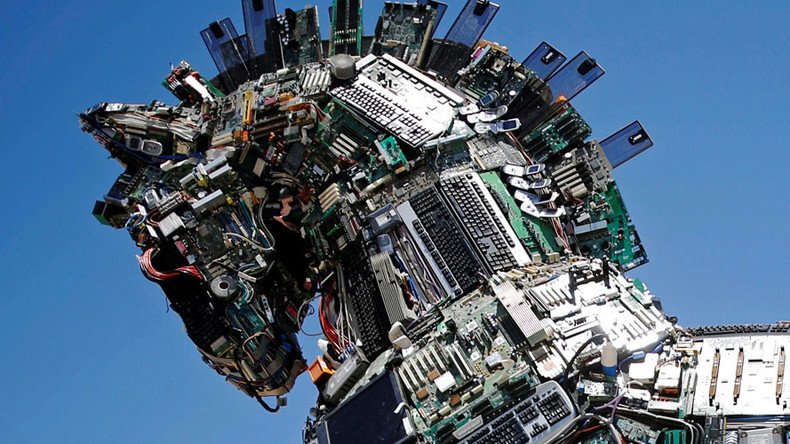 A denial of service (DDoS) attack on a French web hosting company could be the biggest ever recorded, if claims of the one terabyte per second data overload prove accurate.
A French web hosting company says it was subjected to a major denial of service (DDoS) attack of nearly one terabyte per second - potentially the biggest data overload attack ever recorded.
Octave Klaba, a French entrepreneur and owner of OVH.com, has posted evidence of intense near-simultaneous and targeted attacks on the company.
His posts on Twitter reveal how OVH.com was flooded with traffic amounting to almost one terabyte per second on September 20. More than 25 DDoS attacks pummeled the company in 48 hours, it is claimed.
"We got a lot of huge DDoS," Klaba posted. "You can see the simultaneous DDoS are close to 1Tbps!"
According to Klaba, the DDoS was powered by a botnet, or compromised computer, controlling almost 150,000 cameras and digital video recorders and using them to fuel the requests flooding in to his site.
This botnet with 145607 cameras/dvr (1-30Mbps per IP) is able to send >1.5Tbps DDoS. Type: tcp/ack, tcp/ack+psh, tcp/syn.

— Octave Klaba / Oles (@olesovhcom) September 23, 2016
It raises concerns of how small devices with network connectivity, known as the 'internet of things', can be commandeered by hackers to bring down websites or networks.
Although the claims are yet to be independently verified, tech news and business website The Register report the overload of messages originating from "low-powered" devices may be the largest DDoS on record.
The attack came on the same day a website run by internet crime journalist Brian Krebs experienced a 620 gigabyte per second DDoS.
Krebs later wrote how Akamai, the company he used for online security, said the DDoS was "nearly double the size of the largest attack they'd seen previously."
The massive DDoS resulted in Krebs eventually seeking out Google's Project Shield to protect the site against the "junk traffic".
You can share this story on social media: