Outrage as Churchill's birthplace turned into Nazi HQ for Transformers shoot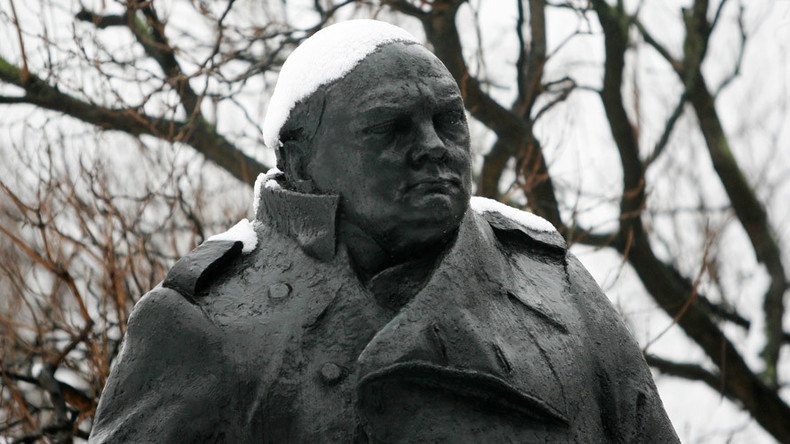 The historic Blenheim Palace has been draped into huge flags bearing Nazi swastikas for the filming of the new Transformers movie. The controversial move enraged veterans, while the film's director Michael Bay defended his decision.
Pictures from the movie set in Woodstock, Oxfordshire featured on the front page of British newspaper The Sun on Friday. Actors were seen dressed as SS officers, while "Nazi vehicles" such as Panzer tanks, along with several other pieces of swastika-adorned equipment were also reportedly spotted on set.
As Blenheim Palace was the birthplace of Winston Churchill, the location for the filming caused outrage among UK veteran and patriotic organizations. The Sun reached Tony Hayes, of Veteran's Association UK, for comment, who said that still living participants of World War II "will be appalled."
"I know it's a film, but it's symbolically disrespectful to Churchill. He will be turning in his grave," ex-commander of British forces in Afghanistan, Colonel Richard Kemp, told the Sun.
"I think it's insulting to the memory of the greatest war leader our country's ever had," Kemp said when reached for comment by BBC. "It's just completely disrespectful to plaster it all over the place where he was born and where his grave is. It would be like plastering swastikas across Buckingham Palace, there's not really any difference."
He also believes that there were "plenty of other venues" available for filming.
Some social media users have also lashed out at the choice of the movie shoot.
Film's director Michael Bay responded to the criticism, saying Churchill is a "hero" in the upcoming movie, and the critics simply were not "fortunate enough" to read the script.
"When you see the movie you'll understand... I would do nothing to disrespect veterans," Bay told BBC Oxford. "Churchill would be smiling."
Blenheim Palace did not comment on the event. The palace is now owned by Jamie Spencer-Churchill, the 12th Duke of Marlborough. Reportedly, he was not in the residence during the filming. Jamie Spencer-Churchill is a distant cousin of Winston Churchill, and is known in the media for disorderly behavior, struggles with drug addiction and road rage incidents.
You can share this story on social media: