Poop power: Toyota using human waste based fuel to drive its new electric car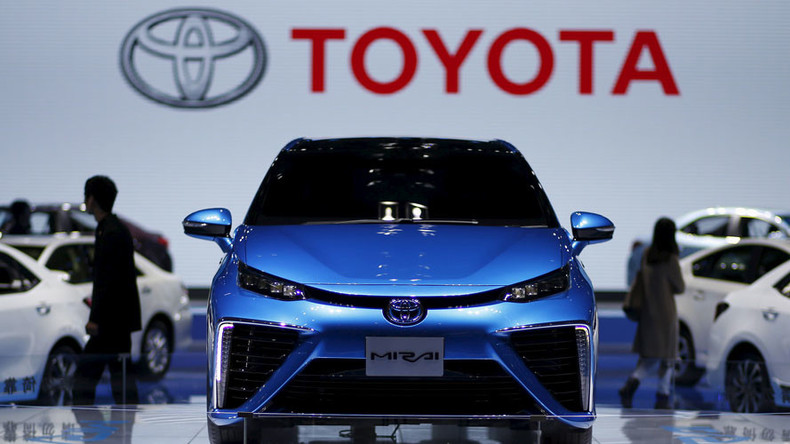 Toyota has gone to the toilet, literally, scooping up human poop to create renewable hydrogen fuel to power its new electric car.
The use of human waste is expected to solve the motor giant's 'chicken or the egg' problem, as described by Yoshikazu Tanaka, chief engineer of the Toyota's hydrogen fuel cell car,the Mirai.
Toyota says its bid to help the global warming crisis has not proven successful as nobody wants to buy a hydrogen car when there are no hydrogen fuel stations and no one wants to build a hydrogen fuel station when there are no hydrogen cars.
READ MORE: World's 1st eToilet turns poo & pee into power & water
The automaker is now producing this faeces based fuel in a wastewater treatment plant in Fukuoka, Japan, according to Quartz.
The sewage is separated into solids and liquid. The solid waste is called sewage sludge. Microorganisms are then added to the mix to break down the solid waste, creating biogas - about 60% methane and 40% carbon dioxide.
The CO₂ is filtered out and water vapor is added, creating hydrogen and more CO₂. Workers extract the remaining CO₂ resulting in just pure hydrogen.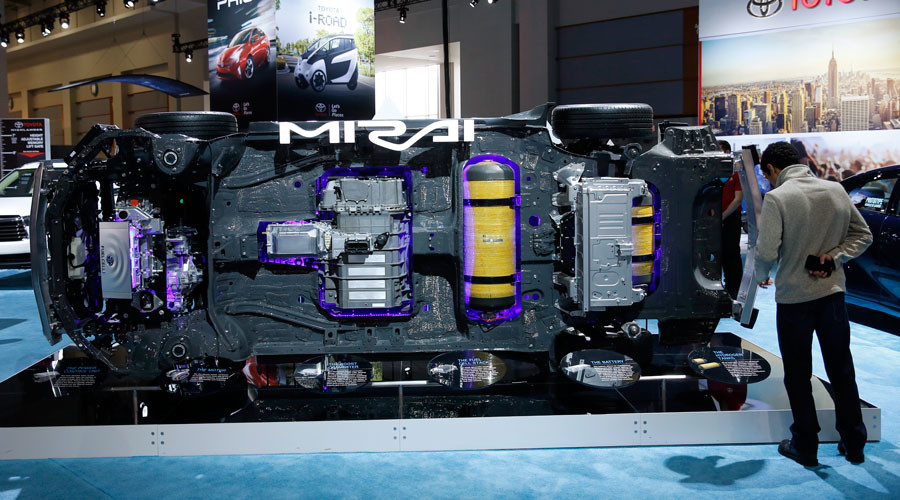 The Fukuoka plant is currently producing 300 kilograms of hydrogen per day, enough to fuel 65 Mirai vehicles. The plant has the capacity to fuel up to 600 cars daily if all the biogas produced there was converted to hydrogen.
The use of human waste in the production of hydrogen is not only considered environmentally friendly, but also economically viable as it's benefiting largely from a waste product.
Road trips are out of the question, however, as the Mirai has a range of just 312 miles.
READ MORE: Mind the gas: Poo-powered bus fleet expanded in Bristol
California, which has around 20 hydrogen fuel stations mostly in LA and the San Francisco Bay area, is one of the Toyota's main targets but currently only has only a few hundred Mirais in the state.
A plant in Fountain Valley, operated by FuelCell Energy Inc, provides the hydrogen fuel by converting it from sewage.
California law requires that 33 percent of all hydrogen produced in the state come from renewable sources.
That may be good news for Toyota who are hoping that their poop powered vehicles will soon take off in Japan and the US.
You can share this story on social media: