Black-horn down: Cow destroys chopper after mid-air tangle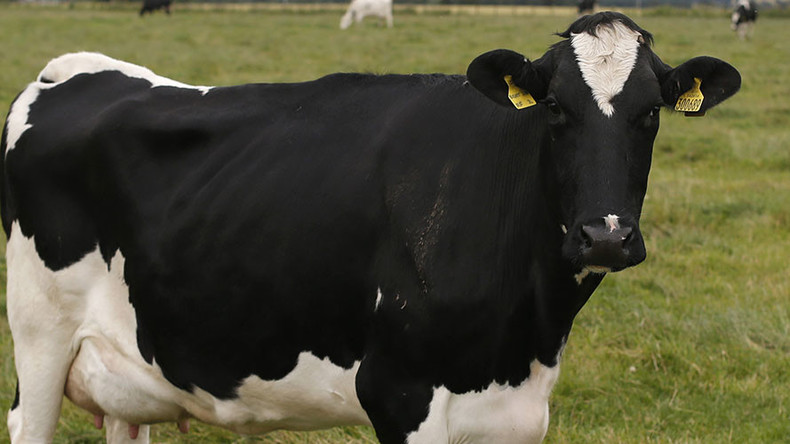 A farmer trying to round up his livestock in Australia found that you never, ever mess with a cow's horns – even when flying a helicopter.
The Robinson R22 Beta mustering helicopter was flying near a cattle station in Coen, Queensland when it apparently lost balance and crashed after the cow's horns got tangled in the chopper's rails, police said.
Neither the cow, nor the 35-year-old pilot-farmer was injured, but the chopper burst into flames after coming down.
"It's believed the rails underneath the helicopter got tangled up in the cow's horns, causing the chopper to lose balance," the Queensland Police Service said on its website.
Local police were called to the area after they received reports of the helicopter crashing some 15km from the cattle station. The investigation is ongoing.