'Real glamour puss': Uproar over handbag made from dead, feral cat (PHOTO)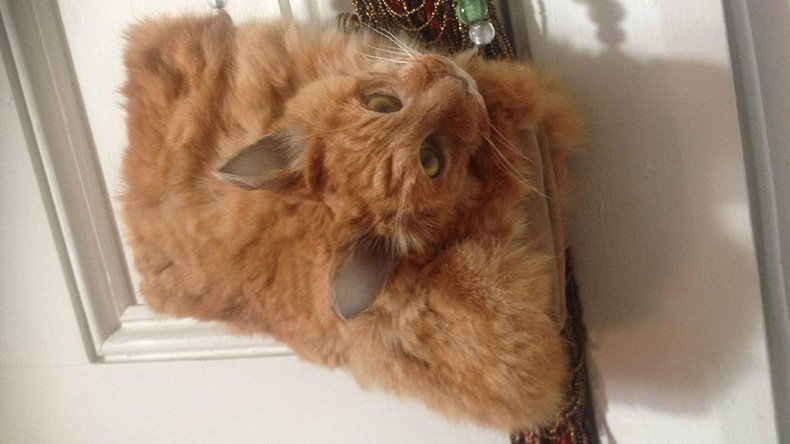 A taxidermist in New Zealand has caused fury online for her bizarre fashion creation – a handbag made from a dead cat.
Put up for sale on auction website Trade Me, the ginger tomcat bag is being valued at NZ$1,400 ($1,000).
According the advert, the purse is part of Christchurch taxidermist Claire Hobbs' one-off "Glamourpuss" summer collection, and is made from the salvaged remains of a stray cat.
"A very stylish handbag… for the girl that has everything, a one off purse that will grab attention wherever you go," the advert states.
"This handbag will last for years and years as long as it is looked after. This purse strap is easily changed to suit your taste… This is not for the faint hearted."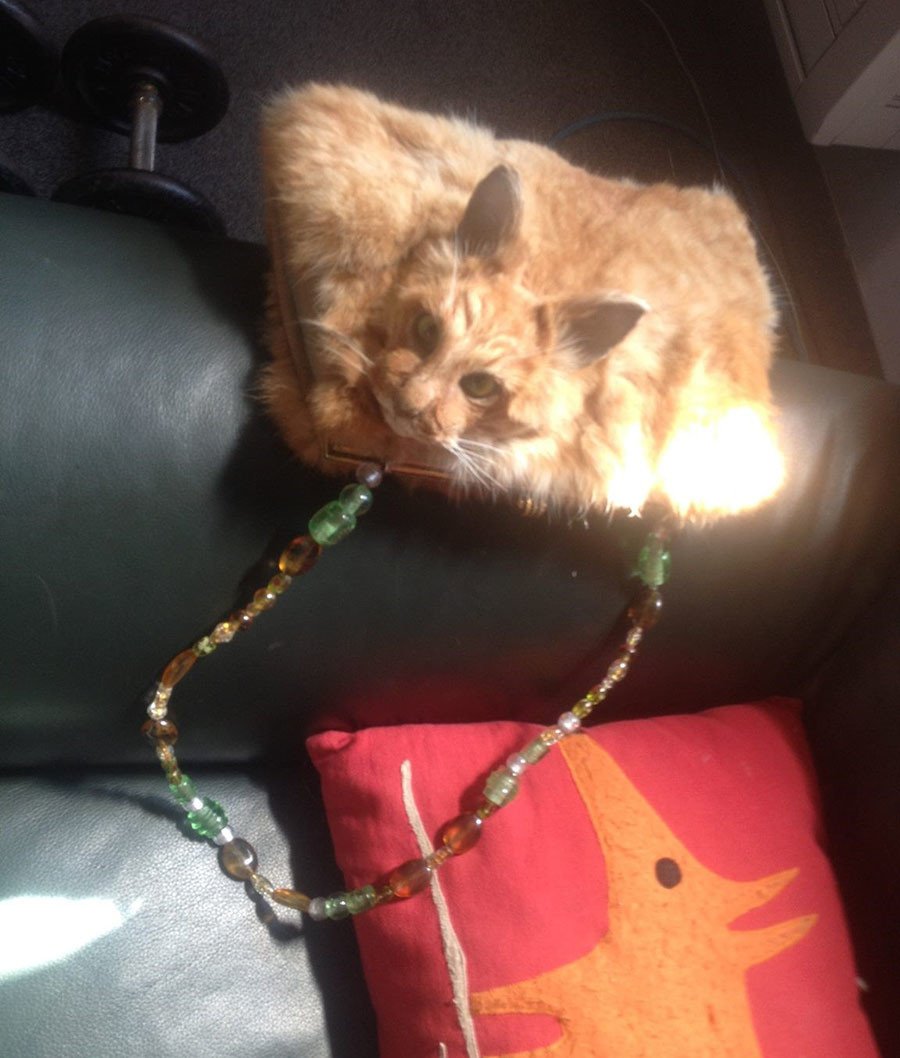 The "professionally trained" taxidermist apparently specializes in domestic and feral felines in her field of work.
Pictures of the unusual fashion piece depicts a furry bag complete with a beaded strap and the cat's head.
The attempt at high fashion has created uproar in the comments section of the auction website.
"This is disgusting. Not the slightest bit creative or artistic," wrote one commenter.
A second person added: "That is sick!! I love animals and you are totally disrespecting them!!"
Meanwhile another urged any buyers to lay the cat to rest.
"Whoever is silly enough to purchase this… Please give the poor cat the burial he deserved… let him have some dignity in death please."
The feral cat handbag is by no means the strangest way to repurpose the body of a dead pussycat, however.
In 2012, a Dutch artist turned his deceased pet into a flying drone dubbed the Orvillecopter.
You can share this story on social media: