Brangelina split bizarrely 'threatens' coverage of UN refugees summit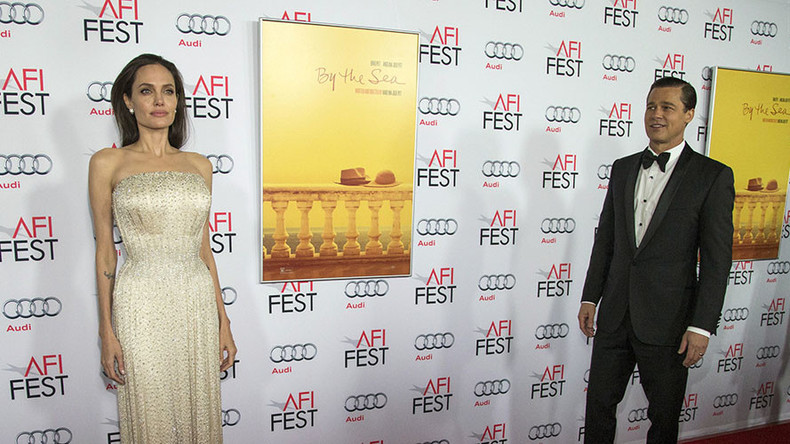 Angelina Jolie's decision to divorce her Hollywood actor husband, Brad Pitt, is being branded as ill-timed, due to the split coinciding with a UN summit on refugees.
In one of the more bizarre reactions to a celebrity romance failing, Angelina Jolie, herself a special envoy to the UN, is being slammed online for allowing news of her divorce to become public during a high-level summit meeting about the refugee crisis.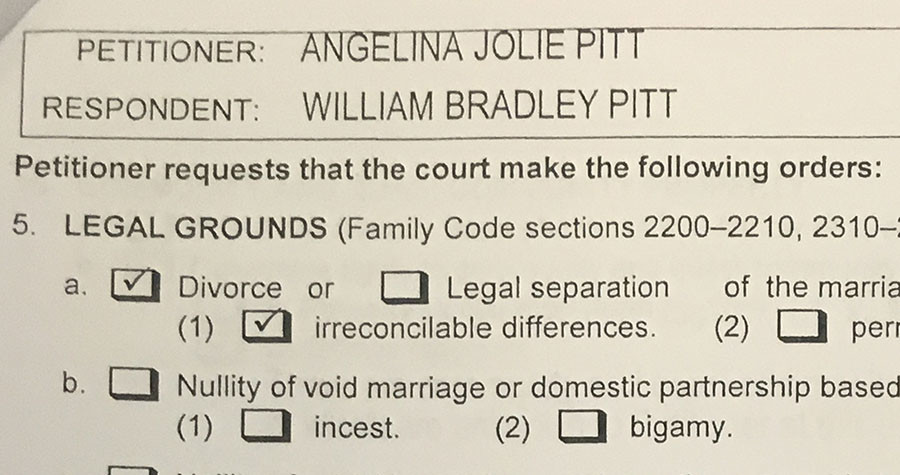 A number of social media commentators are suggesting the divorce has overshadowed the first-ever UN General Assembly dedicated to refugees and migrants, as well as US President Barack Obama's speech at UN headquarters.
Divorce of Angelina Jolie, UN special envoy for refugees, guaranteed to overshadow huge UN summit on refugees

— Dan Stewart (@thatdanstewart) September 20, 2016
Brad Pitt and Angelina Jolie to divorce!!!
Oh and something about UN aid workers getting blown up n that... #2016. #BrexPitt

— Ross Barrass (@Rhinosaross) September 20, 2016
Cannot believe Angelina Jolie announced the divorce now to specifically overshadow Tim's speech.

— Dylan H Morris (@dylanhm) September 20, 2016
Due to the nature of the internet, some people are putting forward a few wild, presumably tongue-in-cheek theories, including the suggestion that Vladimir Putin masterminded the Tomb Raider star's marriage breakdown.
Pass it on: Angelina Jolie paid by Putin to announce divorce during Obama's UN speech

— james gibney (@jamesgibney) September 20, 2016
Amid the awkward-timing shouts, other people appear to be poking fun at the interest in Jolie's and Pitt's marriage ending to the point it could eclipse international political affairs.
CNN reporting Angelina Jolie has filed for divorce from Brad Pitt. No comment from Obama at UN on this developing story.

— Josh Rogin (@joshrogin) September 20, 2016
FURIOUS OBAMA HAS NOT ADDRESSED THE JOLIE-PITT SPLIT IN HIS UN SPEECH

— Blythe Roberson (@blythelikehappy) September 20, 2016
Marshal Kim Jong-Un said to be shocked and saddened by divorce of good friends Angelina Jolie and Brad Pitt.

— DPRK News Service (@DPRK_News) September 20, 2016
How is @cnn not breaking into Obama's UN speech with breaking news about Brad Pitt & Angelina Jolie???

— Roland Scahill (@rolandscahill) September 20, 2016
Brad Pitt and Angelina Jolie's divorce - Who does the UN support?

— Erin (@Air_Bear_) September 20, 2016
@perch35km it's so ridiculous. People are going to pieces over a celebrity divorce. As long as it doesn't affect the game tonight 😜

— Erin (@Air_Bear_) September 20, 2016