Humpback whale launches at kayaker with open jaws (VIDEO)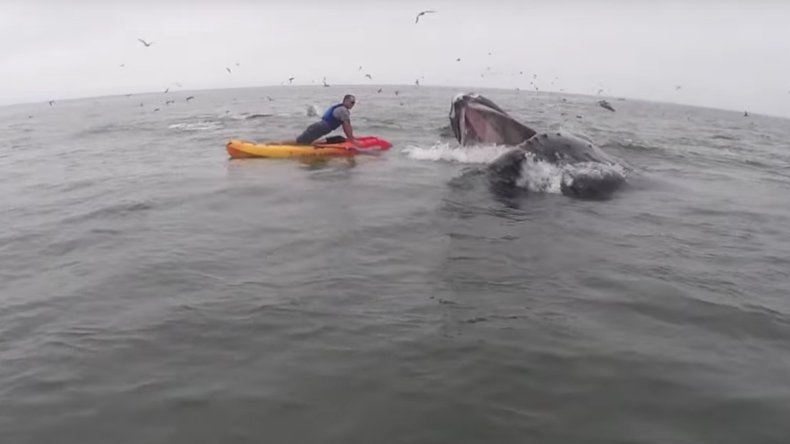 Incredible footage has emerged online showing a humpback whale feeding frenzy interrupting a sea kayaking expedition off the California coast.
Two kayakers were taking part in a 22-day 'pushup challenge' to raise awareness for veteran suicide prevention when they were disrupted by giant humpback whales surfacing around them.
On day nine of their challenge, kayakers Eick Jones and MIke Pelayo were on the water near Grover Beach, California, when suddenly Pelayo found himself faced - quite literally - with the open jaws of the huge mammals.
The two men somehow managed to stay on their kayaks (and continue their push ups) while the whales, dozens of sea lions and a flock of seagulls caused commotion all around them. Although humpback whales are omnivores, the kayakers were quite safe from becoming lunch - the whales typically feed on plankton and small fish.