Selfie-destruct: Syrian rebels accidentally trigger explosion by taking group photo (VIDEO)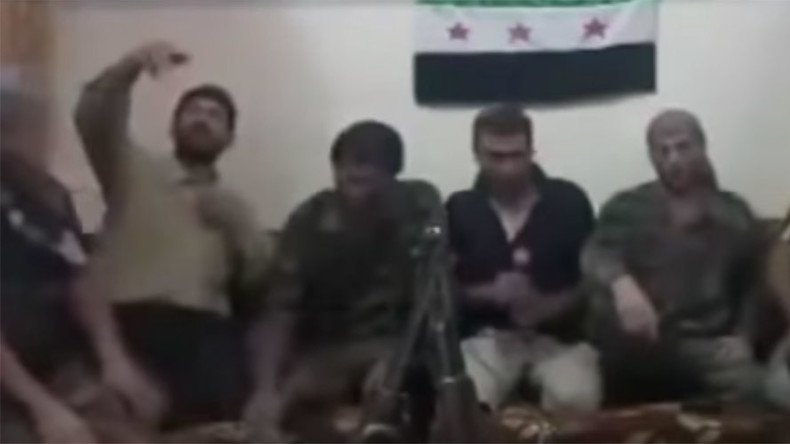 A video has surfaced online purportedly showing eight Syrian rebels accidentally triggering a bomb while taking a selfie.
The men, reportedly members of the Free Syrian Army, are seen gathered around a camera with rifles visible, recording what's thought to be a propaganda video.
One of the men to the left holds a cellphone in the air to take a selfie.
As the camera clicks, however, it seems the phone is apparently rigged to an improvised explosive device in the room causing an explosion, according to Funker530, the website which originally uploaded the video.
The camera falls to the floor following the blast, with flames and smoke filling the room as some men are seen jumping over the equipment in an attempt to escape. A number are heard shouting "Allahu Akbar" as they flee.
The video clip has not yet been verified and it's not known whether any of the men were injured in the attack.
You can share this story on social media: