Unjust desserts? Alibaba fires four cyber security workers for festive mooncake fraud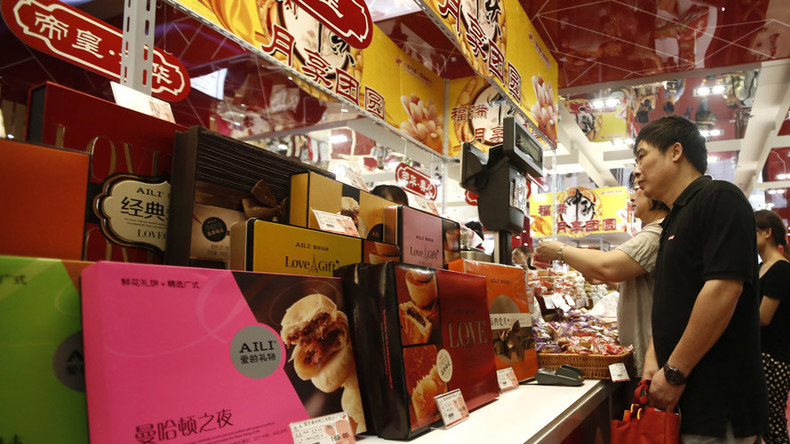 Chinese e-commerce giant Alibaba has fired four employees who hacked into the company's internal sales system to get some extra mooncakes - pastries traditionally eaten during the Mid-Autumn festival, which began Thursday.
The company offered every employee a free box of the custom made cakes accompanied by an exclusive Alibaba mascot. Due to popular demand, Alibaba decided to sell extra boxes at cost so that employees could share with family and friends.
The sales were facilitated through an internal e-commerce page, but it appears some employees "cheated using technology" and snapped up a total of 124 boxes, equaling 496 mooncakes, by hacking the inhouse sales system, according to Alibaba.
The company confirmed they fired four employees from their cyber security department after detecting the theft, according to China Daily.
A man claiming to be one of the sacked employees took to Zhihu, a Chinese questions and answers site, to voice his shock at the decision.
"This is the fastest dismissal I have ever experienced. It may also rank high on the list for goofballs," he wrote, according to China Daily.
He claimed he had tried to buy the mooncakes through the sales page, but when it failed, he followed some of his colleagues and made his own plug-in.
He said he was asked to leave the premises just two hours after the fraud scheme unravelled.
Wang Shuai, a PR official with Alibaba said that "the decision was made to remind myself and every employee that everything has a bottom line."
The decision has sparked controversy online with some criticising the corporation for the harsh punishment.
One IT professional suggested it was possibly a 'geek' challenge that went too far.
"For those creative coders, it is fun to find loopholes in their own company's programs and make a joke about it," he said.
Alibaba overtook Walmart as the world's largest retailer earlier this year and reported revenues of 24.2 billion yuan ($3.7 billion) in the quarter ended March 31 - a rise from 17.4 billion yuan a year earlier.
READ MORE: Alibaba passes Walmart as world's largest retailer