Awesome new 'drone surfing' could be the future of rich-kid sports (VIDEO)
Published time: 14 Sep, 2016 00:18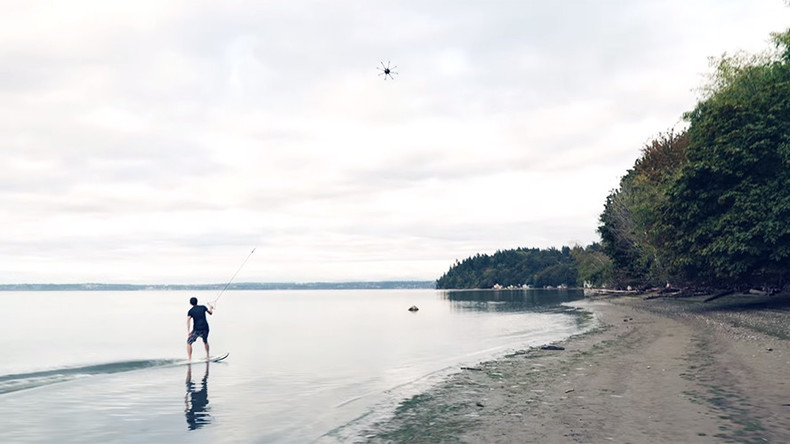 It seems that the commercial drone enthusiast is already bored with the mundanity of aerial filming and has found a more exciting use for the high-flying piece of equipment – drone surfing.
Drone surfing is the ideal sport for those that live near water, have sufficient surfing/wakeboarding skills, and have thousands of dollars to blow.
The people behind the US-based drone company Freefly are responsible for the undeniably awesome vid, which features their $18,000 Alta 8 model that's designed to take up to 9kg (20lb) of weight.
READ MORE: Terrifying '2-armed' drone designed for dangerous ops (VIDEO)

What will they think of next?