CCTV captures moment huge Chinese bridge with trucks on it collapses into river (VIDEO)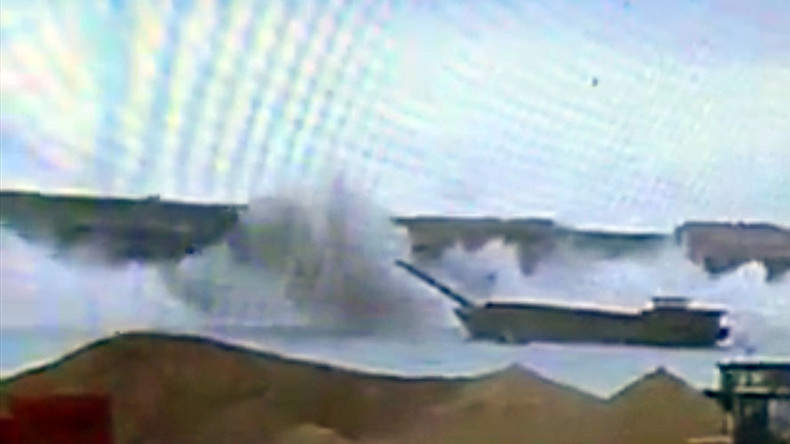 A large road bridge has collapsed in Jiangxi, China, burying several trucks and an unknown number of people. A CCTV camera captured the horrifying accident, which is said to have occurred during demolition work.
At least three trucks were buried under the rubble, while five were "saved" and the location of another three is unknown, CCTVnews reported. The bridge was in the process of being dismantled, according to the agency. It is unclear why the workers were on the structure, or how many there were.
CCTV footage emerged on New China TV's YouTube channel showing the entire bridge collapsing into the water, while its twin bridge is still seen standing next to it.
Another video shows the bridge completely destroyed, with rescue workers at the site.
There was no information on casualties immediately available.