Sex doll selfies by bachelor party at Ground Zero blow up the internet on eve of anniversary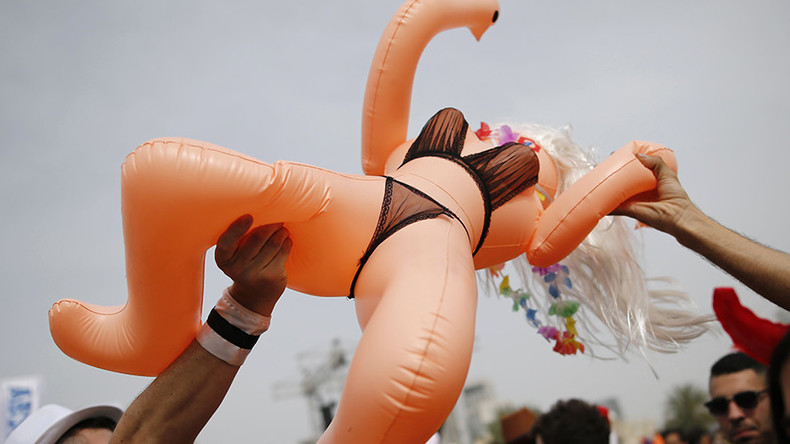 Bachelor aka 'stag' parties are known for their outrageous behavior, but one appears to have crossed the line after group selfies with a sex doll snapped at New York City's Ground Zero caused outrage across the internet.
The men, believed to be from London, were spotted at what for many is a sacred site on Friday, complete with the token stag party accessory - the inflatable sex doll.
Photos posted online show the men carrying the air-filled gag gift around with them and taking selfies by the reflecting pools at the memorial site.
After receiving complaints from others in the area, police were forced to ask the men to leave, at which point they told the officer they were "just a bachelor party," according to the Daily Mail.
It's understood they followed up all other questions from police with "no comment."
Social media users have branded the men's behavior as "stupid" and "disgusting," while another suggested the men should be imprisoned for a year before being banned from the country.
Rosanne Hughes, a member of the New Jersey 9/11 Memorial Foundation, said she was "speechless" to hear of a stag party celebrating at Ground Zero.
"I don't even have any words for that - that's a disgrace," said Hughes. "That is sacred ground, I lost my husband [in the attack] and I don't even know what to say - it's disgusting."