Cycling topless: What could possibly go wrong? (VIDEO)
Published time: 10 Sep, 2016 16:43
Edited time: 10 Sep, 2016 19:26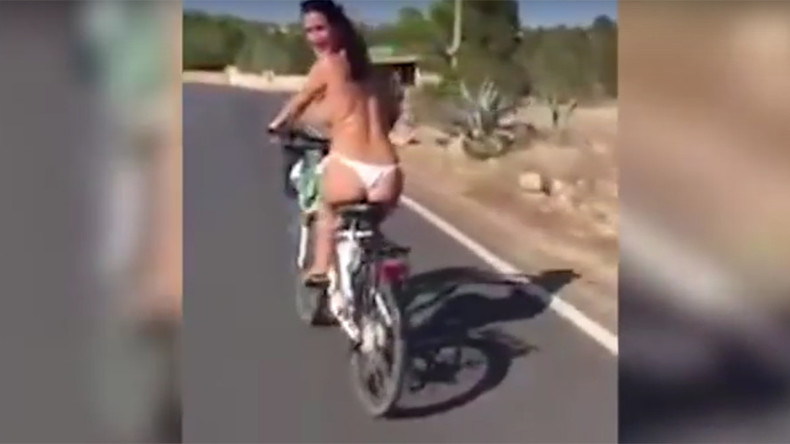 Perhaps inspired by the annual topless bike ride at the Burning Man Festival called "Critical Tits," two Italian women decided to feel the breeze on their bosom.
A passing motorcyclist, who was branded a "f*cking annoying creep" by one LiveLeak viewer, couldn't help but record the women, who don't seem that bothered by the spontaneous edition of "Girls Gone Wild."
One of the carefree cyclists is seen standing up and shaking her hips while joking with the man.
Seemingly oblivious to the passing traffic, it doesn't take long for the risque cycle to take a turn for the worse.
READ MORE: Busted! Aussie Google Street View flasher charged by police
The lead cyclist is seen running off the road and crashing to the ground, without the benefit of a helmet, padding, or even a shirt to protect her.
The motorcyclist then increased his "creepy" reputation by failing to stop to check on the woman's condition.
The fate of the woman and her potential injuries is not known, but since the video has made most of us laugh, let's hope she's OK.