Facebook U-turn: Social network backtracks on 'Napalm girl' photo censorship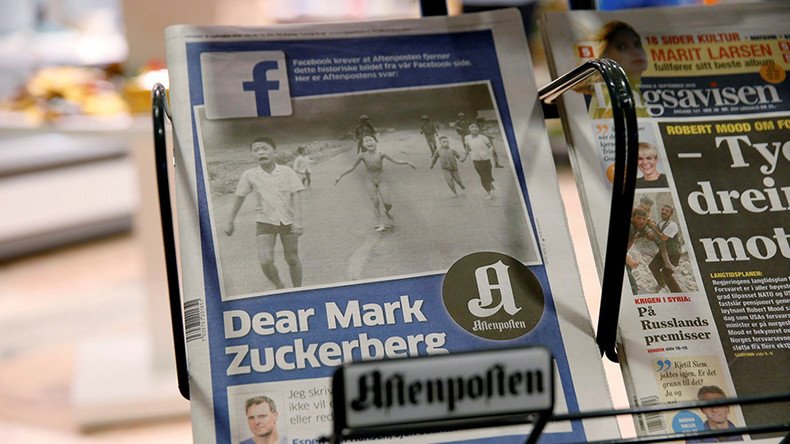 Facebook has reversed its decision to block the famous image showing a naked girl suffering from a South Vietnamese napalm attack, after the network was accused of censorship around the world.
The social network was under immense pressure and ridicule after it emerged the website blocked the photo, which shows the naked 9-year-old Phan Thi Kim Phuc running away in terror after her village was hit by a napalm attack. The photo "breached" Facebook's standards for nudity in the image.
Facebook decided to reverse its decision Friday after it "listened to the community" and recognised the "global importance" of the photo.
"Because of its status as an iconic image of historical importance, the value of permitting sharing outweighs the value of protecting the community by removal, so we have decided to reinstate the image on Facebook where we are aware it has been removed," Facebook said in a statement.
"It will take some time to adjust these systems but the photo should be available for sharing in the coming days," it added. "We are always looking to improve our policies to make sure they both promote free expression and keep our community safe."
The website was slammed for censoring the photo after popular Norwegian author and journalist Tom Egeland posted the image, with the social network then blocking it.
Then, the country's biggest newspaper featured the photograph on its front page alongside an open letter condemning Facebook founder and CEO Mark Zuckerberg for censorship.
The country's prime minister, Erna Solberg, even took the social network to task, criticizing its decision to censor the photo, stating that the tech giant was "limiting the freedom of expression." Her post was deleted shortly after, without warning or notification.
Egeland was one of the first to welcome the U-turn: "Now I'm happy!" Egeland tweeted after Facebook made its announcement.
"This does not alter at all the difficult issues that involve Facebook and the Norwegian media. But tonight I'm just happy," he said, according to the BBC.
Solberg has also welcomed the news, describing it as a "very good" decision.
"I'm a happy prime minister," she said. "It shows that using social media can make [a] political change even in social media."
WATCH MORE:


You can share this story on social media: