Storm in a teacup: Cranky customer calls cops after getting wrong drink in café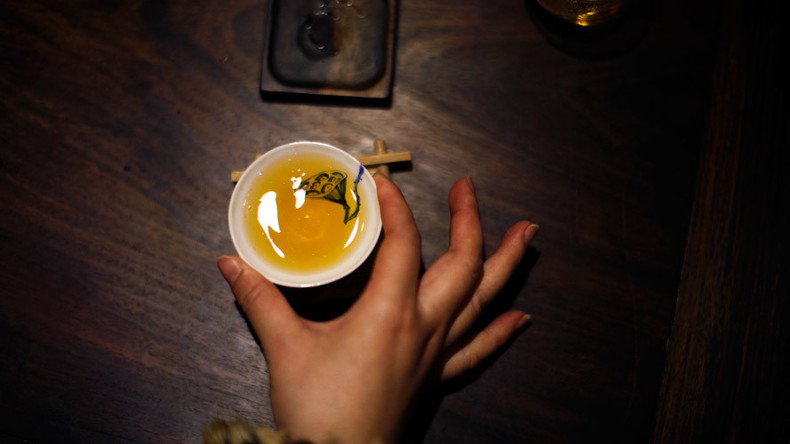 In what is possibly the most British story ever, bobbies on their coffee break at the Birdie Num Nums café in the London Borough of Lewisham had to deal with a disgruntled customers complaining about being served the wrong cup of tea.
Café owner Sevjan Melissa said her staff apologized for the mix up and offered the man a full refund.
Instead, 33-year-old Roberto Lattarulo took to TripAdvisor and wrote a review describing the service as "vile."
"Stopped for a quick tea after workout and specifically ordered Lemongrass [sic] and ginger tea, as I love lemongrass, though got served Lemon and ginger tea," Lattarulo said. "When questioned why I was mis-sold something, the waitress said she [had] run out of them yesterday, and I said fine, as I specifically wanted a tea with lemongrass, hence my request."
Lattarulo, a recruitment manager, defended his actions and told the Evening Standard he was "a bit puzzled by the incident."
"I'm a senior contributor (on TripAdvisor)," he bragged. "I review restaurants and experiences as much as I can, and because I felt a bit puzzled by the incident, a bit silly, when clearly it was something that was her fault, I started writing a review."
Which was right about the point he was asked to leave.
Incensed by this banishment, he claimed on Twitter that he called the non-emergency number for advice from police.
And he got the brush off cops taking their coffee break showed up in the middle of the row and told him it was not a matter for them.
Melissa, 30, told the Evening Standard she politely asked Lattarulo, who was with his girlfriend, to leave as he began writing the review.
"He was leaving a review over a 9p (11 cents) teabag and I said, 'I'm going to have to ask you to leave, you're not using my internet to do that," Melissa said.
In her TripAdvisor response to the review, the cafe owner said the police "popped in a while later, as they often do for their afternoon coffees. I explained the whole situation to them (still in disbelief) and we all had a good laugh."
Since the argument first brewed, Birdie Num Nums has many people supporting the café and leaving complimentary reviews of its lemon and ginger tea on TripAdvisor.
"I went for a cup of lemongrass and ginger tea but was surprised and delighted when the staff suggested lemon and ginger as a delicious alternative," one customer wrote. "What a lovely cafe. I can't wait to come back."
Lattarulo, however, threatened to report the cafe to Trading Standards.
No word on what his girlfriend thought of it all.