Watch Nelson Mandela's 1st TV interview ever, just unearthed by Dutch archivist (LOST VIDEO)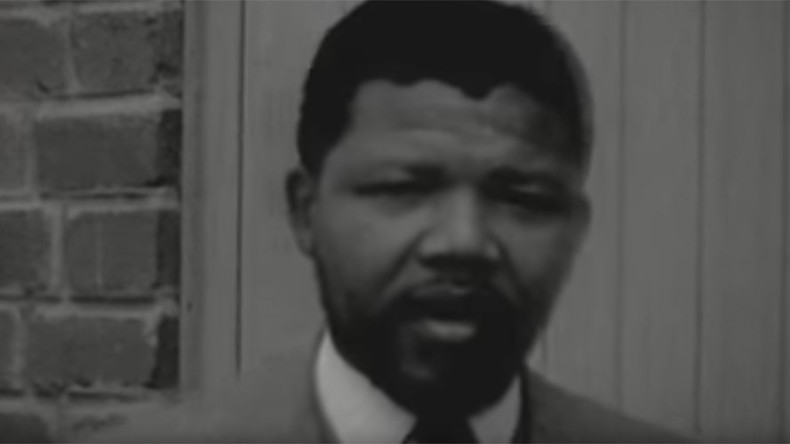 A 1956 television interview believed to be Nelson Mandela's first has been found in the archives of Dutch broadcaster AVRO.
The 24-second clip predates any other known interviews with the South Africa freedom fighter by at least five years.
"It seems to have been filmed during a break at the 1956 Treason Trial which lasted four-and-a-half years," according to the Nelson Mandela Foundation, which received the clip from AVRO after it waived its licensing fee for one year.
The interview occurred outside the Old Synagogue in Pretoria which was used as a court during the trial. Mandela was one of 156 people put on trial accused of treason as part of a government crackdown on opposition to apartheid.
"From the very beginning, the African National Congress set itself the task of fighting against white supremacy. We have always regarded as wrong for one racial group to dominate another racial group," Mandela tells a reporter from AVRO.
The short clip was aired on Dutch television in 1961 as part of a program on apartheid.
Professor ZK Matthews, Ahmed Kathrada and Helen Joseph were also featured on the show called 'Boeren en Bantoes'.
Days after his acquittal, Mandela went into underground hiding until his arrest on August 5, 1962.
An interview with British journalist Brian Widlake in 1961 was previously believed to be the oldest recorded meeting with Mandela. Widlake was taken to his secret hideout in Johannesburg to film the interview.
After his arrest, Mandela spent 27 years in prison before going on to become South Africa's first black president. He died in 2013 at age 95 after suffering from a respiratory infection.