Unicyclist defies death with towering chimney balancing act (VIDEO)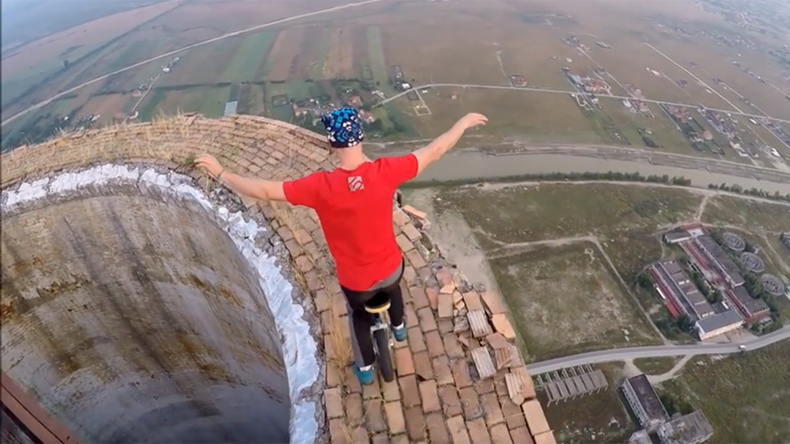 A daredevil juggler has taken his circus act to stomach-turning new heights by performing on a unicycle over a massive chimney chasm.
Flaviu Cernescu performed a series of perilous tricks on top of the 840ft CET Targu Jiu chimney, which is one of the tallest structures in Romania.
Footage of Cernescu's potentially deadly circus act shows him first testing out his juggling skills on the edge of the towering chimney stack.
He then ups the risk stakes by circling the chimney's upper rim on a unicycle, before pulling off a wheel walk on the novelty one-wheeler.
Filmed with a GoPro, one particular heart-in-mouth moment sees the Cernescu dangle himself over the mouth of the chimney with only one hand and no safety equipment in sight.
The risk-taker has appealed for amateurs not to attempt to recreate his high-flying stunt.