Nazi treasure hunt: Spain wants return of 'Aryan' artifacts gifted to Third Reich in 1940s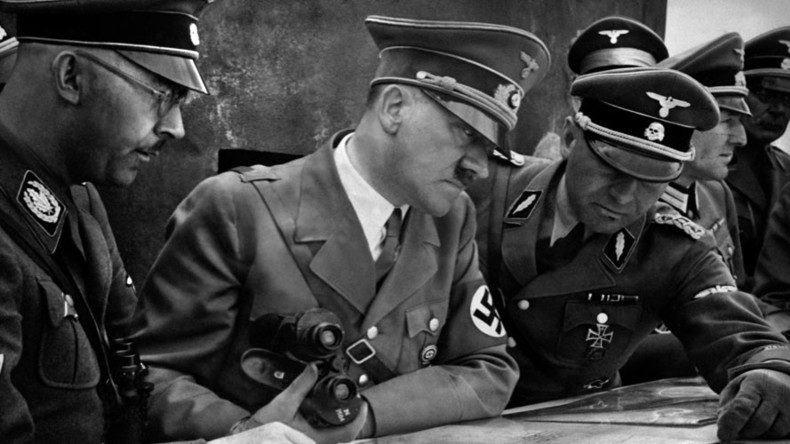 The Spanish government is preparing to request the repatriation of ancient treasure and skeletons given to the Third Reich in a bid by fascists to prove racial connections between the two nations.
An ancient burial ground near the village of Castiltierra in central Spain was excavated in the 1930s revealing bronze and gold ornaments as well as human bones belonging to the Visigoths, a Germanic race who lived in the region prior to the Moors' invasion in the 8th Century.
The head of the SS, Heinrich Himmler, was presented with the artifacts during a visit to meet Spanish dictator Francisco Franco in Madrid in 1940.
The plan was to test them back in Germany to prove the Nazi theory behind the Aryan race - and establish an ethnic connection between the peoples of Germany and Spain. It's believed the historic pieces were distributed amongst museums in Cologne, Nuremberg and Vienna but it's not known exactly where they all are now.
Head of Medieval Antiquities at the National Archaeological Museum, Sergio Vidal, told El Pais "Dozens of pieces were sent to Germany and they never returned. Now we are trying to find evidence to show that the material was sent to Germany on a temporary basis."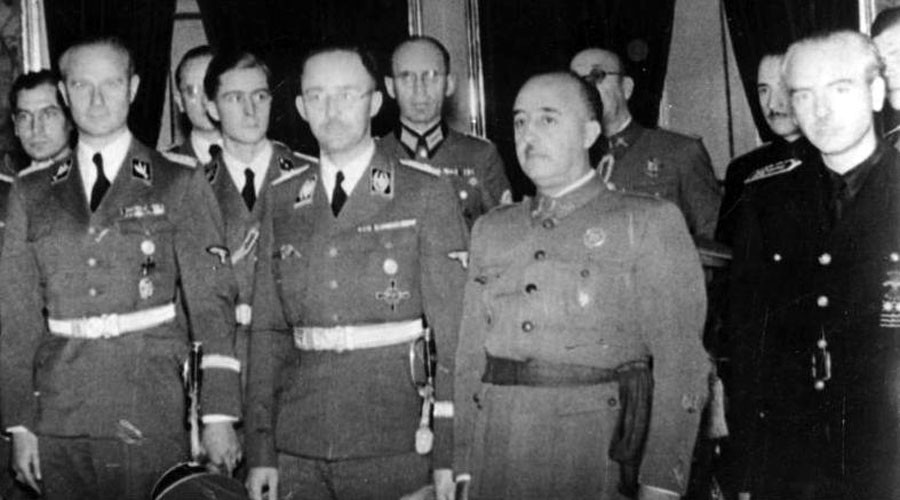 Six gold cups and necklaces were among hundreds of items of treasure Spain claims were handed over as part of a "loan", according to The Times.
Adolf Hitler felt a strong kinship with the Visigoths and sent Himmler to southern Italy in the '30s in search of the lost tomb of Visigoth king Alaric and the stash of gold reputed to be buried with him from his sacking of Rome.
Himmler was unsuccessful but just last year the mayor of the town of Consenza, Mario Occhiuto, launched "the biggest treasure hunt in the history of the world" near the River Busento for the grave. Despite using military-grade detection equipment, Occhiuto too has remained empty-handed.
Franco successfully recovered a number of other Visigoth treasures from Nazi Germany following negotiations with the head of Vichy France, Marshall Petain, in the 1940s.
The return of these artifacts was marked with a highly-controversial visual display at a castle in Guadamur, central Spain, earlier this year when images of Himmler and Franco were projected onto the front of the building.
You can share this story on social media: