Chinese tightrope walker sets new world record with heart-stopping stunt (VIDEO)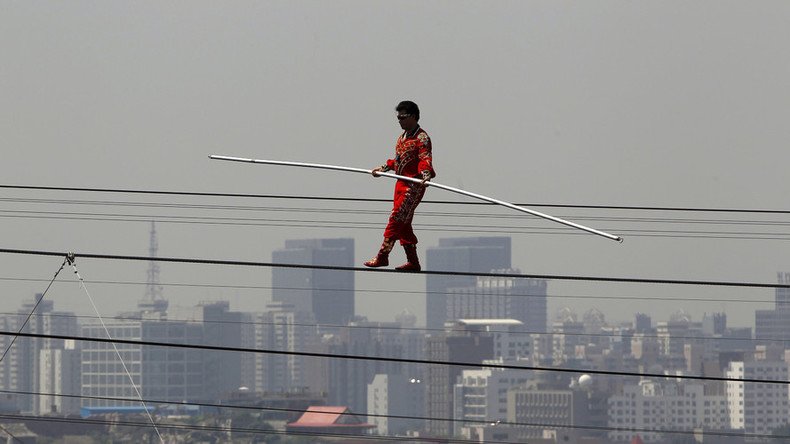 China's renowned tightrope walker, Adili Wuxor, perfomed his most daring stunt yet along a 1,800-meter wire across the Yellow River.
Wuxor took his adrenalin-pushing tendencies to another level when he attempted the walk across the Yellow River in Ningxia without a safety harness.
At the halfway point, Wuxor performed different nail-biting stunts as he waited for his colleague to come join him at the center of the crossing, but when the other artist arrived, he laid down on his back.
In the footage - which may not be for the faint of heart - Wuxor's life (and his colleague's) hangs in the balance as he steps on the man to reach the other side.
The performance set a new Guinness World Record for the longest ever tightrope walk.
One of Wuxor's other impressive records includes a walk above Beijing's Bird's Nest Stadium which took over five hours of walking for 60 days to complete.
You can share this story on social media: