High in Holland: Europe's tallest swing dangles thrill-seekers above Amsterdam (VIDEO)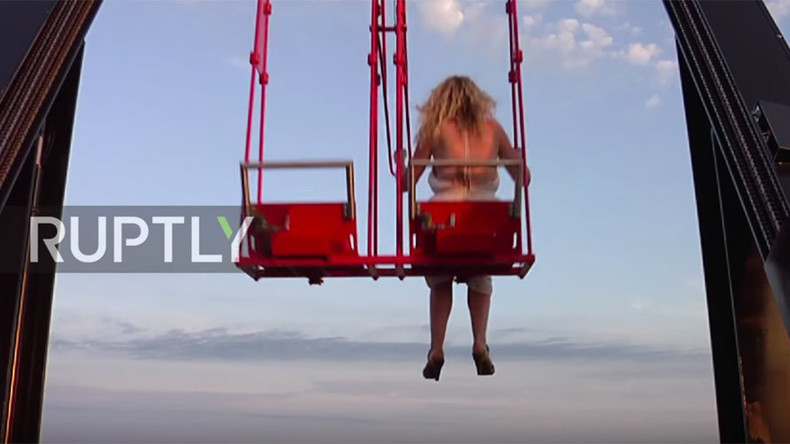 Daredevil tourists can now view the sights of Amsterdam like never before – from the dizzying height of Europe's highest swing.
Tacked onto the top of the A'Dam Toren observation deck overlooking the Dutch capital, the "Over The Edge" swing opened Friday and offers people the chance of a high you won't get in a local coffee shop.
At 100 meters above the ground, the novelty swing is not for the fainthearted. It is taller than London's Big Ben and moves back and forth over a very steep drop.
"Enjoy the unrivaled view over our capital city, while the adrenaline flows through your body," the website for the giant swing states.
Footage of people trying out the multi-seater attraction reveals the jaw-dropping view.