People are asking France to ban 'pasty' fat men in Speedos instead of burkinis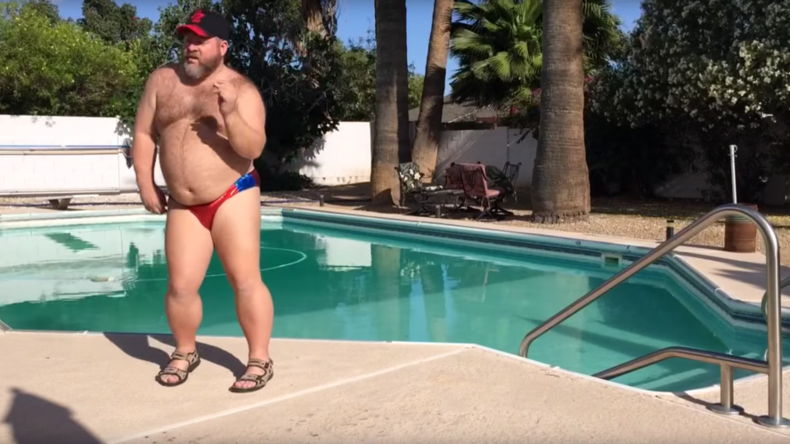 While the debate over France's controversial burkini ban continues, Twitter users have pointed out a more serious problem on the country's beaches, which comes in the form of "fat pasty guys" wearing Speedos.
People are now calling on French authorities to ban men wearing Speedos because the "banana hammocks" are far more offensive than a burkini.
I am honestly more frightened of men in speedos than women in burkinis. France is famous for its banana hammocks....ban those, please.

— Leith Abou Fadel (@leithfadel) August 24, 2016
The idea originates from satirical website the Mideast Beast, which ran a comical story about Muslim women demanding the criminalization of fat, white men in Speedos.
The first thing that occured to me RE: France's bathing suit ban is that 3 sizes too small Speedos are somehow still legal. I hate Europe

— Nina Illingworth (@NinaDontPlayMtG) August 18, 2016
Why doesn't France ban fat old men from wearing Speedos, too?

— Karim Shehimi (@KarimShehimi) August 15, 2016
Well done France-banning Burkini from beaches #sarcasm Most of world would have preferred U ban speedos and g-strings on very obese citz

— simone duff (@simoneduff1) August 14, 2016
Some men are proud of their Speedos, but we might suggest covering up.
And definitely don't try dancing in Speedos.
Meanwhile, dozens of women from all backgrounds held a beach party and demonstrated outside the French embassy in London against the burkini ban.
Around 15 French towns have so far issued bans on the burkini, with one woman forced to remove her clothing on the Promenade des Anglais beach in Nice.
The incident was condemned worldwide after photos of the moment went viral.
READ MORE: 'French first, Muslim second': Riviera mayor defends burkini ban