Airbus reveals 'flying taxi' plan - but how close are we to city transport planes? (VIDEOS)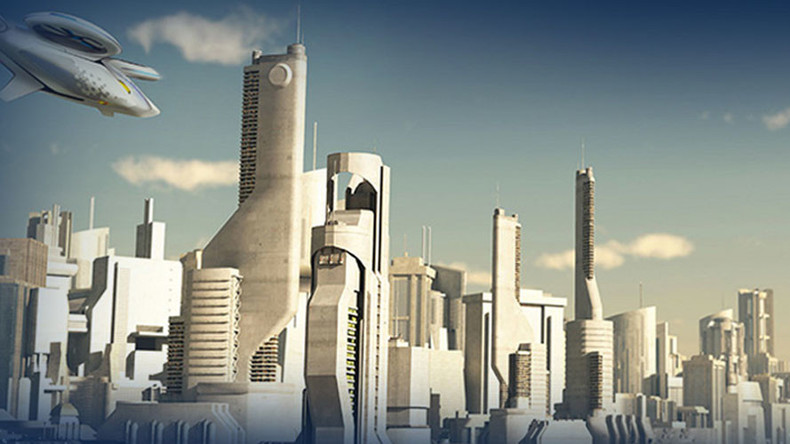 Aeronautics manufacturer Airbus wants to save commuters from gridlocked city streets with an autonomous 'flying taxi' called Vahana, and claims it may have a prototype version in a year's time.
Described as a "flying vehicle for individual passenger and cargo transport," the Vahana is the product of the Airbus A3 innovation team.
If engineering and design efforts are fruitful, it could mean the drastic transformation of skylines: think 'Blade Runner' Spinners zooming through a high-density metropolis. Ideas promising the dream of personal aerial transport are not uncommon; raising hopes before ultimately failing to get off the ground.
Anyone remember the $6 million Sky Commuter developed by Boeing engineers? Rather than ease the commuter rat race, that 1980s concept misfired and the last (non-functional) prototype ended up being sold for a fraction of its cost online.
However, Airbus insists the Vahana project is not a pie-in-the-sky fantasy, pointing out that much of the technology required "such as batteries, motors and avionics are most of the way there."
The aircraft manufacturer cites population increase in much of the world's "megacities" as a reason why the skies should be opened up to smaller, individual flying vehicles. As far as Airbus's early projections suggest, the Vahana would either be a single seater craft or cargo delivery drone - and possibly both.
The biggest obstacle facing the project appears to be the development of a functional "sense-and-avoid" system, presumably to stop the self-flying craft from crashing into fellow commuters, high-rise buildings, birds or other obstacles along its route.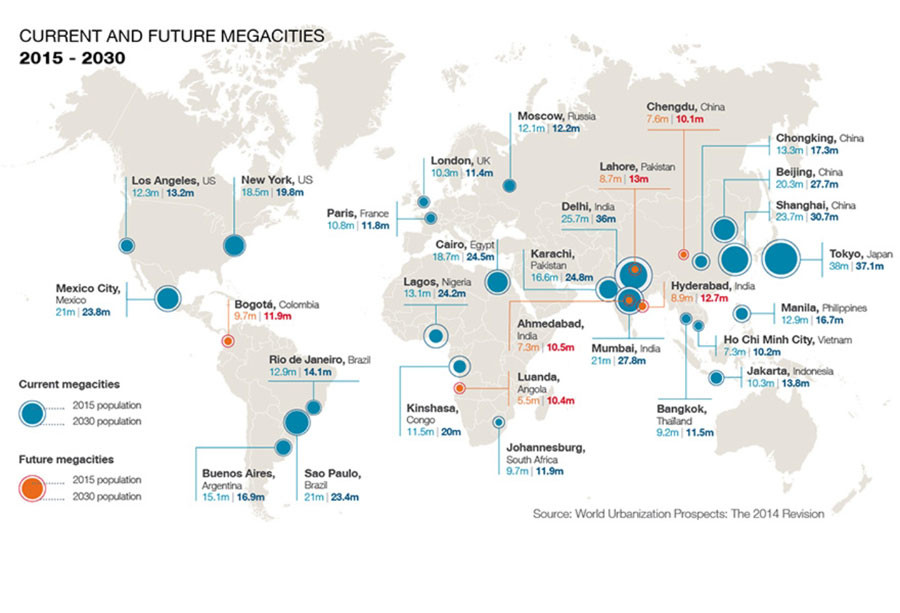 The fact flight pathways above major cities are pretty much locked down by civil aviation law means a change in regulations will also be required before such aircraft take to our city skies.
However, Airbus says it will carry out tests next year on a smaller scale, using drones at the National University of Singapore. This will help provide "tangible proof" that the technology can be developed safely, according to the French manufacturer.
"I'm no big fan of Star Wars, but it's not crazy to imagine that one day our big cities will have flying cars making their way along roads in the sky," said Airbus Group CEO Tom Enders, in a statement.
"In a not too distant future, we'll use our smartphones to book a fully automated flying taxi that will land outside our front door - without any pilot."
Flights of fancy or the real deal?
Volocopter
A German firm E-Volo is already part of the way there. It carried out its first test flights of the Volocopter VC200 in March this year.
The two-seater, electronic craft is essentially a drone-helicopter mash-up. A commercial sale date has not been released by the company, who estimate the first models will "reach the price level of an upmarket automobile."
Terrafugia TF-X
The completion date for the Terrafugia's flying vehicle - part car, part plane - has been slated for a number of years. But last year, a positive leap was made when the US Federal Aviation Administration approved test flights on a smaller version of the plane.
READ MORE: Flying car test flights get the green light from FAA
With retractable wings and propellers, the electric powered cruiser goes from family runaround to jet in a matter of seconds. The US company itself estimate a more advanced model called the TF-X will go in production between 2023-2027.
Terrafugia is reluctant to state a cost price, only suggesting it will be "consistent with super sports cars."
Lilium Jet
Resembling the Lightning Strike drone currently being used by US defense researchers, the Lilium Jet project planners hope it will become the first "electric vertical take-off and landing jet."
And with a "rollout" date of January 2018, it just might be. Then again, the world of aviation innovation is littered with failed projects that flew too close to the sun.
READ MORE: 'Lightning Strike': US military's new fan-powered war plane revealed (VIDEO)
According to Lilium Aviation, the winged pod will be able to carry two people at a time, reaching speeds of up to 400kph (250mph). Partly funded by the European Space Agency, the Lilium team has already performed "several scale" trials of the aircraft.
"Our goal is to develop an aircraft for use in everyday life," Lilium CEO Daniel Wiegand, explained earlier this year.
"We are going for a plane that can take off and land vertically and does not need the complex and expensive infrastructure of an airport. To reduce noise and pollution, we are using electric engines so it can be used close to urban areas."
AeroMobil
Also chasing the land-to-air roadster dream is Slovakian innovator AeroMobil. Its latest prototype, a petrol-powered creation, underwent testing in 2014 and 2015, with plans for commercialization as early as next year.
Working on the project since the early '90s, AeroMobil released test flight footage last year revealing just how far the development of a flying car had progressed. It shows the single propellor 'car' taking off from a field before gliding gracefully into the air.
Preliminary orders for the contraption are due to be taken this year. The price has not been disclosed, but company representatives have indicated it could sell for hundreds of thousands of dollars.