Farewell, R2D2: Tributes pour in after death of Star Wars actor Kenny Baker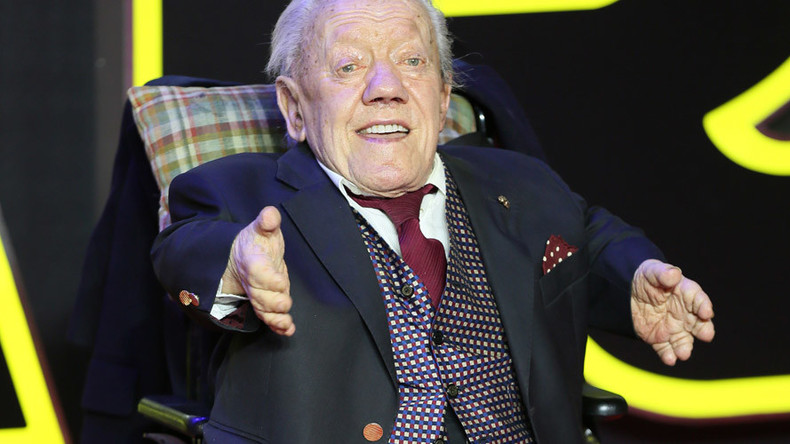 Star Wars fans are paying tribute to the man behind the film franchise's lovable droid R2D2, Kenny Baker, who died Saturday at the age of 81 at his home in Preston, northwest England.
The British actor, best known for his role as the iconic waste-bin-like robot R2D2 in six Star War films, died after a long illness.
Tributes have been pouring in from the acting world for the 3ft8 tall actor, described as the "heart and soul" of the droid.
Co-stars Mark Hamill and Ewan McGregor led the way in honoring the late actor.
Star Wars fans have also been getting nostalgic at the loss of the man behind a cult character many grew to love from the moment R2D2 was introduced to viewers in 1977.
Baker's death was confirmed by his nephew Drew Myerscough, who said the actor had suffered breathing problems for many years.
Birmingham-born Baker entered the world of performance at 16 as part of a troupe called "Burton Lester's Midgets."
He worked as a DJ, clown and comedian before putting on the cylindrical metallic costume that led him to the big time.
While the role had no lines and didn't reveal Baker's face it remains the character he is best remembered for. Baker also starred in Time Bandits, The Elephant Man and Flash Gordon.