Mama bear rushes to save her babies from Alaskan waterfall (VIDEO)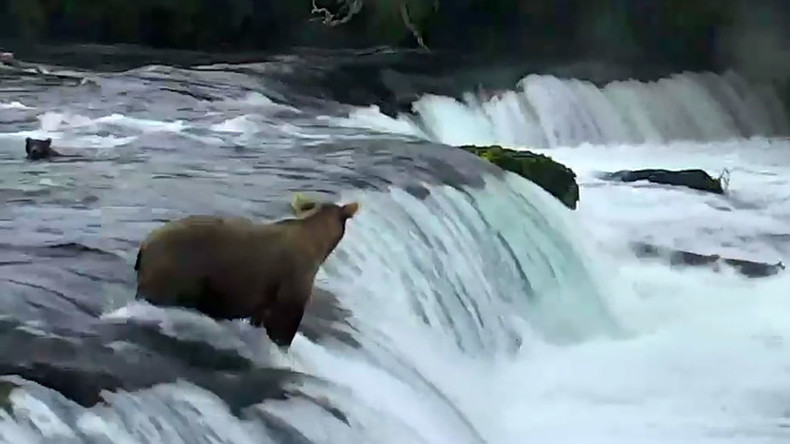 Mother bear was far from being amused when she saw her three cubs sliding down a waterfall in Alaska's Katmai National Park. The video of the mama bear on a mission to rescue her offspring has garnered thousands of views.
The video begins with the anxious mother standing at the side of a low waterfall, watching one of her cubs going over the top.
When the second shares the same fate, she takes off after them, descending the falls, and charging through the water to retrieve them.
She then helps the three little hooligans out of the streaming water one by one, just before they could be pulled downstream.
READ MORE: Three bears invade packed Lake Tahoe beach during California drought (VIDEO)
The video got 14,000 views, and some 17,000 reposts on Facebook, with hundreds commenting on the brave mother bear's actions.
Some even wrote hilarious "dialogues."
"Mommy look at me!" "What the heck are you doing?!" "Weeee!" "Not you too?! That does it! You're all grounded!" "Mommy wait for me!!!" "No no you stay up ther[e] --- dammit," one comment reads.