Gene activity in living human brains captured for first time in potential Alzheimer's breakthrough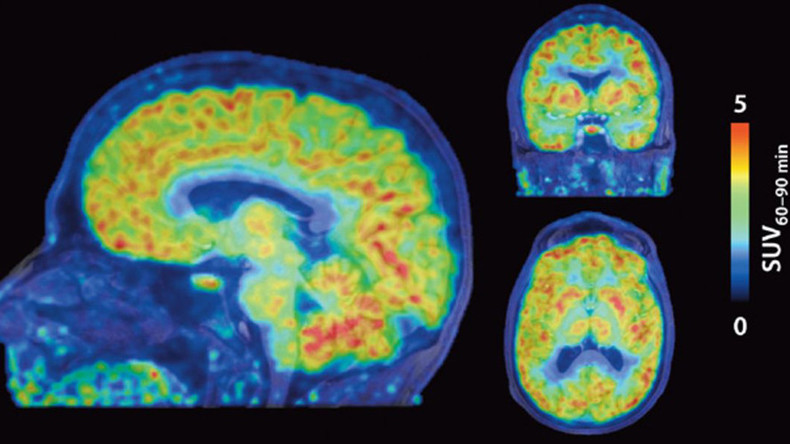 Scientists have used a new technique to observe real-time gene activity in the living human brain, a significant breakthrough expected to bring greater insight and new treatments for neurological diseases including Alzheimer's and schizophrenia.
The neuroimaging tool, developed by chemist Jacob Hooker of Massachusetts General Hospital, showed where genes were being turned on or off in the brain.
While this method has been used in dead subjects before, this is the first time gene activity has been witnessed in living brains.
It's hoped the work, published in Science Translational Medicine, will reveal more about the relationships of genes and mental health and may help develop better treatments for Alzheimer's and other brain disorders.
Hooker and his team created a radiotracer which binds to an enzyme called HDAC. This enzyme can change the activity of gene expression throughout the brain through epigenetic modification.
Epigenetic dysfunction is implicated in many neurological and psychiatric diseases, including Alzheimer's disease, schizophrenia, depression and addiction.
The technique is similar to a PET (positron emission tomography) scan but uses the molecule "Martinostat," created by Hooker and his colleagues in 2012. This was tested on eight healthy volunteers and the results showed similar patterns of HDAC expression among all participants.
The gene-silencing molecules were most plentiful in the cerebellum where movement is regulated, though not so abundant in the hippocampus, where memories are formed, or in the amygdala, which regulates emotions. The researchers believe that deviations from this pattern could be used to diagnose illnesses before symptoms emerge.
"I'm hoping these colorful maps let us compare healthy brains with the brains of people with schizophrenia, Alzheimer's, and other diseases," and help identify which genes are involved in which conditions, Hooker told STAT.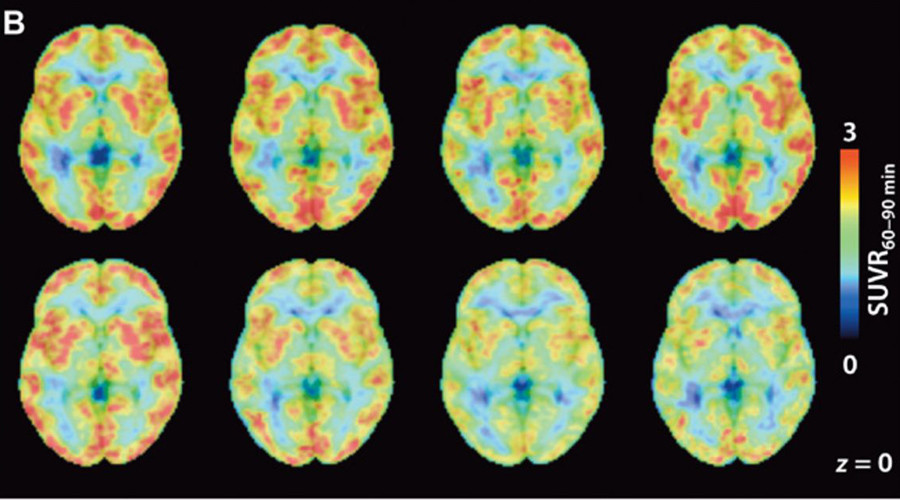 Hooker and his team admit there are limitations in the study and further research using a range of participants is needed. They have already used the technique in the brains of nine people with schizophrenia and a few with Huntington's disease and will begin trials with Alzheimer's patients shortly.
Pharmaceutical company Rodin Therapeutics is already working on creating drugs that would inhibit gene silencing enzymes for the treatment of brain disorders, a move that has sparked interest from biotech giant Biogen, according to STAT.