Don't paint your turtle: Rogue artists warned over dangerous shell game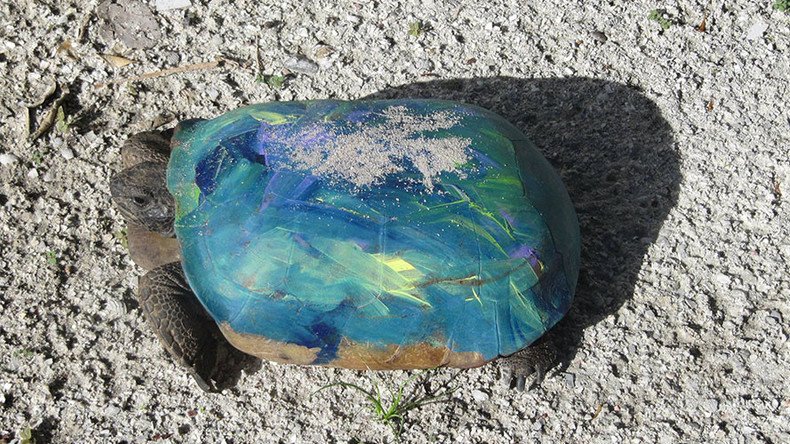 Chalk this one up to best intentions gone horribly awry. Wildlife authorities in Florida are warning artistically-minded turtle owners that shells are not a blank canvas for their latest painted creation.
"Tortoises and turtles don't need touch-ups!" the Florida Fish and Wildlife Conservation Commission warned in a Facebook post, alongside images of the painted creatures that admittedly are pretty cool, if also cruel.
"The paint can hinder their ability to absorb vitamins they need from the sun, cause respiratory problems, allow toxic chemicals into the bloodstream and more," the Commission warning added.
Plus, some turtles already suffer from high cholesterol from all the pizza they eat and dizziness from all the toxic sewer gas fumes they inhale.
Commenters agreed with the commission, blasting the painters.
"If people want to paint something, they should get a pet rock," one person said, while another said they had too much free time on their hands and could "do a load of laundry in my house" to pass their time more productively.
One commenter shared an image of a snail he painted whom he still sees around his garden displaying a pretty fabulous shell.
While it's bad for turtles, a number of websites say bright colors are good for snail shells, since it helps humans see them more clearly and not step on them.
For turtles however, the paint can make them more visible to predators, according to the commission, ensuring they'll die young and leave a good-looking corpse.
Why the turtles have been painted has not been revealed, nor have any of the artists come out of their shell to apologize.
What do you think? Do you prefer your turtles pimped up or au natural?
You can share this story on social media: