License to thrill: Chinese truck driver uses body to block registration plate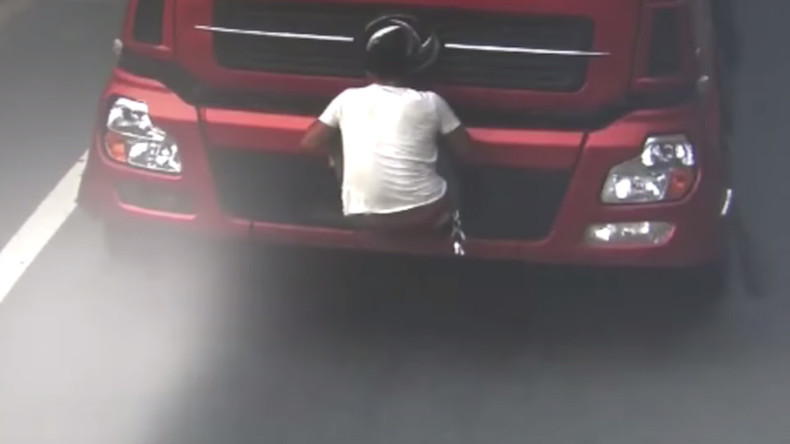 Although he could have just removed it, a driver in China decided using a man to cover his license plate was better. Police may not have been able to identify the vehicle straight away but he definitely got their attention with this cheeky move.
The driver was caught on camera in Yulin City in China's northwest Shaanxi Province. Footage of the incident shows a man clutching the truck's bumper as it passes by a security camera.
The plan wasn't as deviantly brilliant as the driver thought though, with authorities easily identifying him from a checkpoint he passed through an hour earlier, according to CCTV News.
Who the man on the bumper was remains a mystery with no details released regarding his identity. CCTV speculates that he must be a "good friend" of the driver. He'd want to be a very good friend to risk his life for his buddy to pass unnoticed.
According to CCTV the driver was fined 200 yuan ($30) and deducted 12 points from his driver's license, meaning he'll have to go back to driving school.
Police did not reveal why the driver felt the need to make his presence unknown. The only excuse we can think of is that he wanted to surprise his wife and she works as a traffic controller. He can have that one for free.