Moscow denies 'Jiu Jitsu diplomat' disarmed & shot dead robber in Rio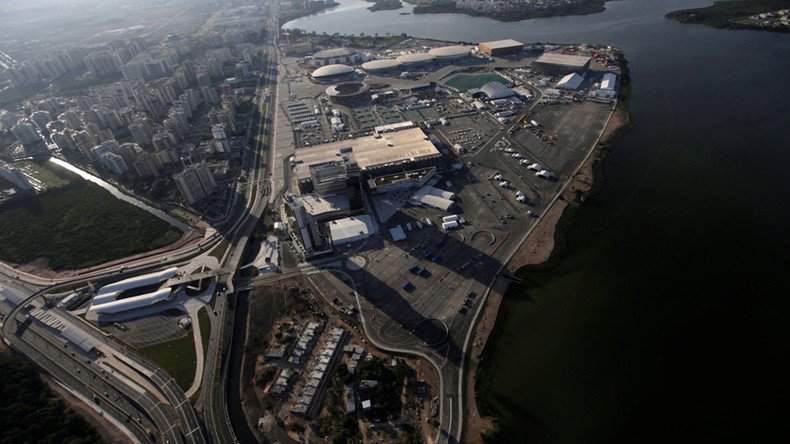 The Russian Consulate in Brazil has denied media reports that one of its diplomats, a 60-year-old Brazilian national, used his jiu-jitsu skills to subdue a robber and dramatically shoot him point blank using the attacker's own gun in the middle of the street in Rio de Janeiro.
"Information circulating in the Brazilian press about the alleged shooting ... of a Brazilian national by a Russian diplomat during an armed robbery does not reflect reality," Consul General of the Russian Federation in Rio de Janeiro, Vladimir Tokmakov told TASS.
All Russian diplomats and security guards of the diplomatic mission are well and "had nothing to do" with the incident described in media reports, the Council General added.
At the same time, Tokmakov said that he cannot "rule out" that whoever was involved in the reported incident could have introduced himself as a member of diplomatic staff.
Earlier, several media outlets reported that a 60-year-old vice-consul in Rio de Janeiro, Marcos Cesar Feres Braga, was dramatically shot dead in an armed robbery near Rio's Olympic Park on Thursday morning.
The incident reportedly happened as the alleged diplomat was stuck in traffic at the Avenida das Americas in Barra da Tijuca and a mugger approached the car by motorbike.
The perpetrator allegedly broke the car window to gain access to the driver, demanding he hand over his watch. Using, what some media reported to be jiu-jitsu skills, the impostor diplomat allegedly grabbed the robber and pulled him into his BMW X6. In a tussle that followed, the impersonator got a hold of the attacker's gun and shot him dead.
The body of the assailant, identified as Leonardo Lopes Batista, was displayed for hours on the road as the investigation continued. The unpleasant tableau was seen by numerous Olympic delegations as they arrived at Rio's Olympic Park ahead of the Summer 2016 Olympic Games which begin Friday.
You can share this story on social media: