Futuristic bus that drives above car traffic goes on test run in China (PHOTOS, VIDEOS)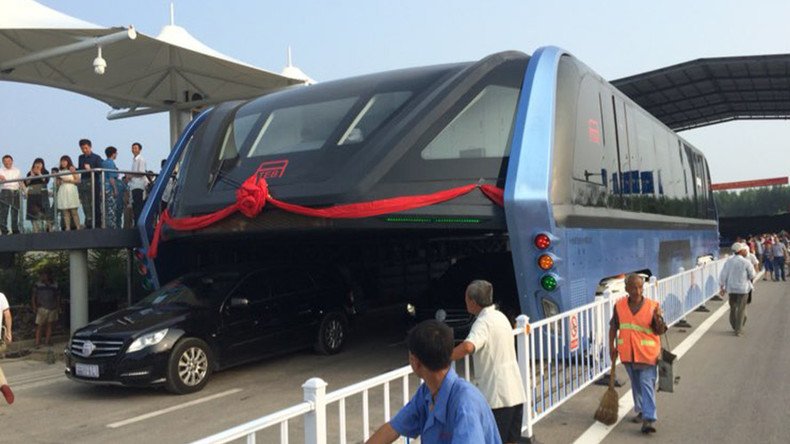 Chinese engineers have made every city-dweller's dream come true, building an elevated bus that can drive above car traffic. The straddling Transit Elevated Bus (TEB) went on its first road test on Tuesday in Qinhuangdao City.
After teasing the globe with a toy-size model in May, TEB inventors surprised everyone by building the actual gargantuan vehicle in less than one month.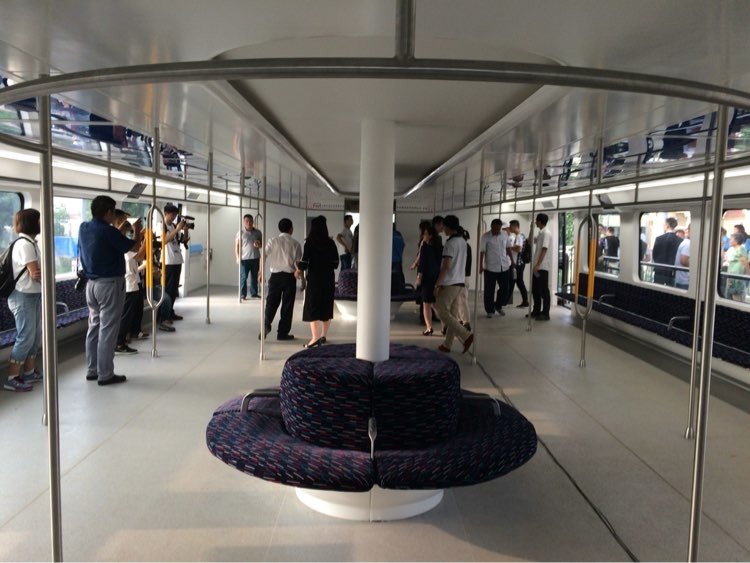 The environmentally-friendly bus is powered by electricity and solar energy generated by panels in its roof. The whole vehicle, designed to maximize the use of road space, is some 22 meters long and 8 meters wide, which makes it able to blanket multiple lanes of traffic. One bus can carry up to 300 passengers, but developers plan to use it as a Metro system of four adjoining cars at a time or more. Fitting up to 1,200 passengers at a time, the futuristic machine can solve both the problems caused by overpopulation and traffic jams.
When it's launched and operational, TEB should build up maximum speeds of around 60kph. Similar to a subway in speed, mobility and holding capacity, it would also cost one-fifth the price and take only a year to finish.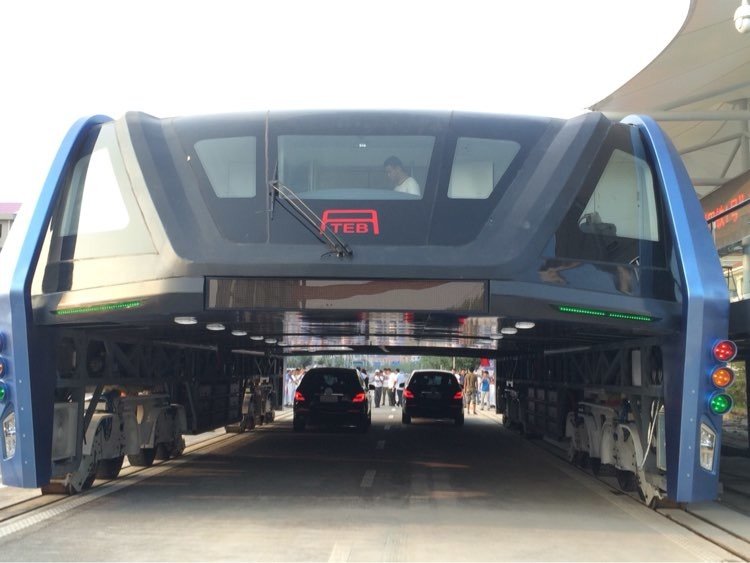 Tuesday's test run was conducted by just one bus carriage, which went on a controlled track of some 300 meters in length, testing brakes and power consumption. Although the first drive didn't exactly simulate real road traffic conditions, it certainly fascinated its lucky first passengers. And why wouldn't it? Everyone loves a sci-fi fantasy-brought-to-life.
The public reaction to the new invention was quite varied, however.
While a great many expressed fascination, some more practical web users have been cautious with praise, pointing out potential problems that developers apparently failed to take into consideration.
How the bus will go under bridges is one. How it will go over big trucks and other buses is another. Some wondered if new lanes will have to be built for the giant vehicle to fit over highways. Others waved off the idea of an elevated vehicle, suggesting flying buses would have been much handier…
One thing is clear: TEB is sure to beat the glory of old faithful UK double-deckers when it's finally ready for mainstream daily use. Or is it?
You can share this story on social media: