Vietnam town ripped to shreds by tornado in epic dashcam footage (VIDEO)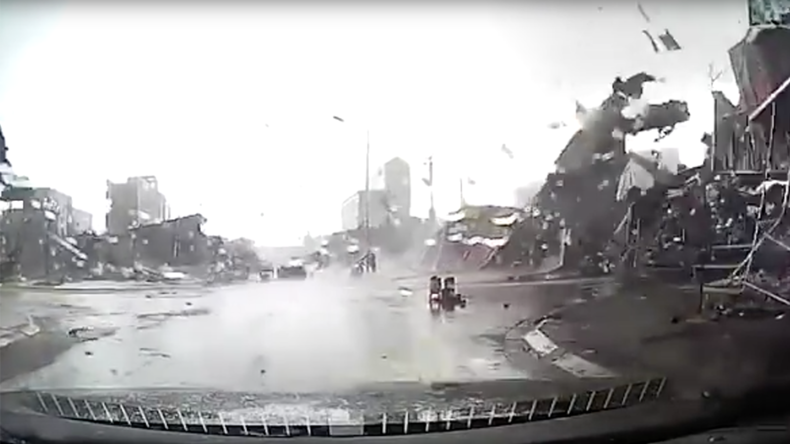 A tornado swept through a town in Vietnam, flattening everything in its wake in an epic video that has to be seen to be believed.
The twister struck the Yen Phong District of the northern Bac Ninh Province on Thursday, causing buildings to collapse, trees to fall and parasols to go flying.
The shocking footage was captured by a dashcam as the driver slowly reverses out of the tornado's dangerous path.
While no one was killed in the wild winds, they left the town looking like an Ikea flatpack wasteland.
Quang Tung, an engineer working close by, told local media the tornado could be seen from 2.5 miles (4km) away.
You can share this story on social media: