Man quits job for 6-day, 720-km 'dream' kick scooter ride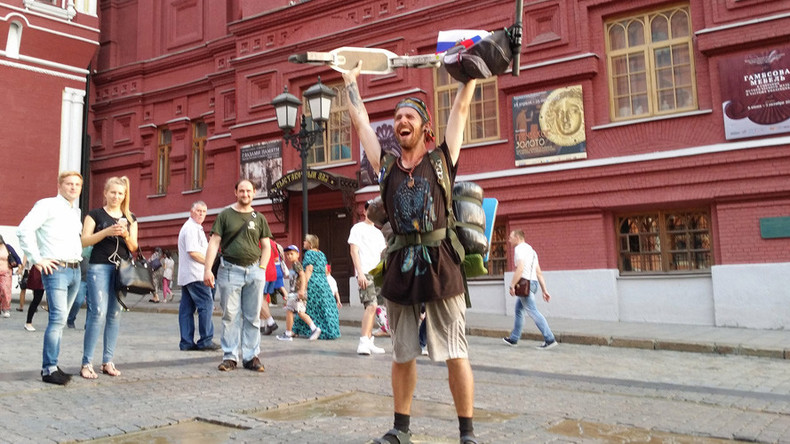 A 26-year-old traveled over 720 kilometers from his home city of St. Petersburg to the Russian capital on a kick scooter. However, in order to achieve his dream, the man had to take some drastic steps, which included him quitting his job.
Aleksandr Rendakov started his journey from Palace Square in central St. Petersburg early in the morning on July 21. On Tuesday he arrived at Moscow's Red Square, completing the six-day trip.
He traveled about 10 hours a day and on average, covered around 120 kilometers. Some of the five nights on the road he would spend in the field in a tent, which he carried in a backpack along with a sleeping bag and a first aid kit.
On other occasions, he found shelter in an abandoned building or enjoyed hospitality in a village he passed though, he told Komsomolskaya Pravda newspaper.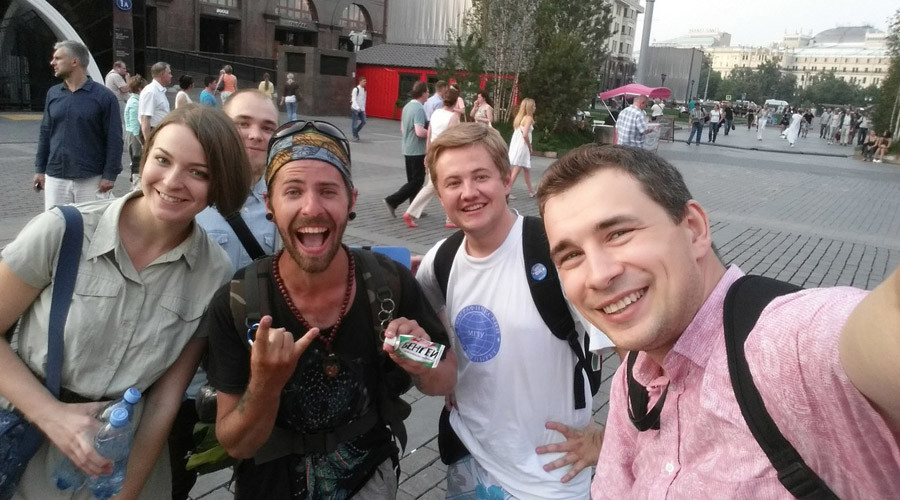 "I didn't really face any serious problems. The tarmac on the sides of the roads was normally good, so I rode on flat ground," he told the newspaper.
Rendakov's adventure was motivated solely by his desire to achieve something unusual, as well as testing his stamina and resolve, he said in his blog. He even had to resign from his job as a warehouse technician in pursuit of his dream, as his boss would not let him take days off.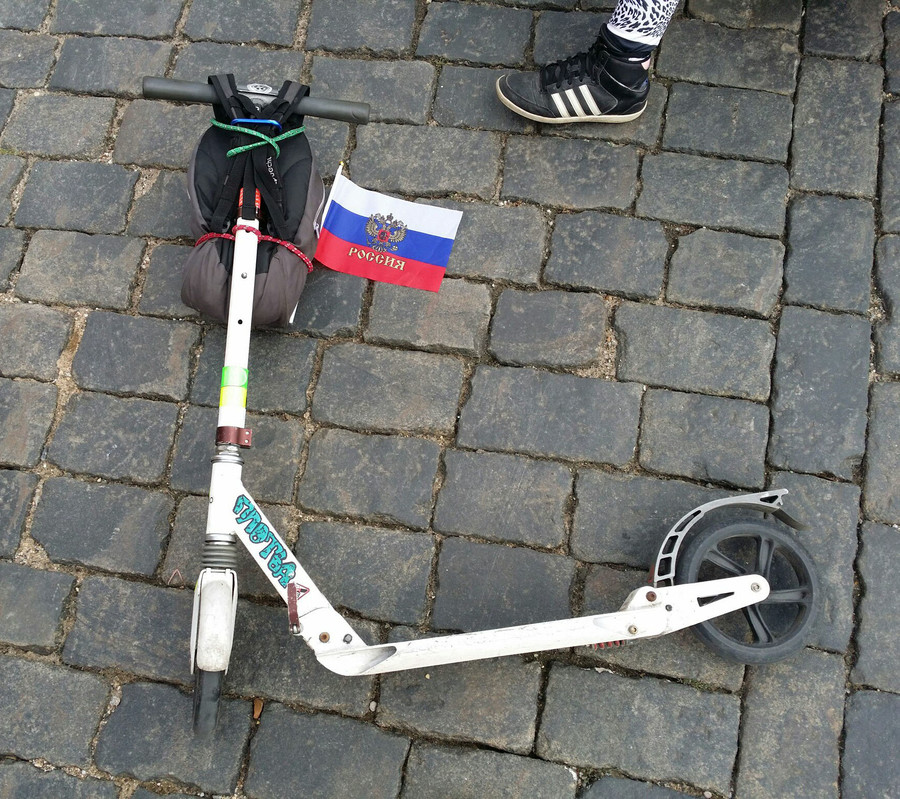 He expected to get to Moscow in seven days, but arrived ahead of the schedule to triumphantly lift his 5.5kg kick scooter over his head. He spent some time sightseeing in the capital, before going home – by train.
The accomplishment is a first for Russia, but is far from being unique. In 2001 Daniel Nielsen of the United States crossed the country on a kick scooter coast to coast from San Diego, California to Jekyll Island near Brunswick, Georgia in 21 days and 10 hours.
He averaged 174 kilometers per day during the 3,827-kilometer journey. His scooter however had large inflatable wheels better suited for such a trip than Rendakov's common city device.