A Donald Trump urinal has Dublin lining up to take aim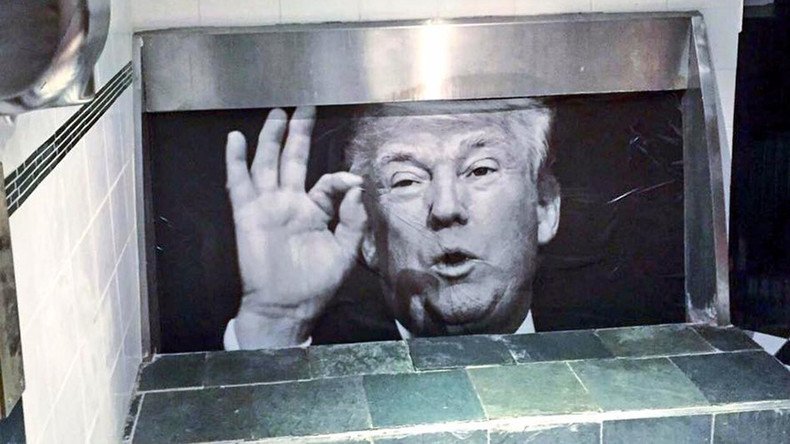 For anyone who's ever had the urge to pee on Donald Trump, one Irish pub has got you covered.
Adelphi pub in Dublin recently unveiled a new urinal that allows patrons to cover The Donald's face in urine.
It's proving quite popular.
So much so, the pub is even considering something similar for the ladies' bathroom.
Funnily, the idea of peeing on Trump's face isn't a new one. The Atlas Ballroom in Indiana installed Trump urinal cakes in February.
In Canada, the District Stop nightclub in Winnipeg made a mural of Trump with a urinal where his mouth should be. The mural, which features some of Trump's best quotes, was created way back in September, when the artist didn't think Trump had a chance.
The Three Stags pub in London created a "p*ss poll" for its patrons, adding three large Trump, Ted Cruz, and Marco Rubio heads to its urinals to see which Republican candidate people were most drawn to pee on. Trump was the winner.
The pub even added the heads to the women's bathrooms after there were calls for a more gender inclusive contest.
Someone photoshopped Trump's face onto a picture of the restrooms in a Paris bar called Belushi's in November, which may have started the whole Trump toilet trend.
You can share this story on social media: