40 car pile-up in Berlin tunnel after city battered by severe storms (VIDEOS, PHOTOS)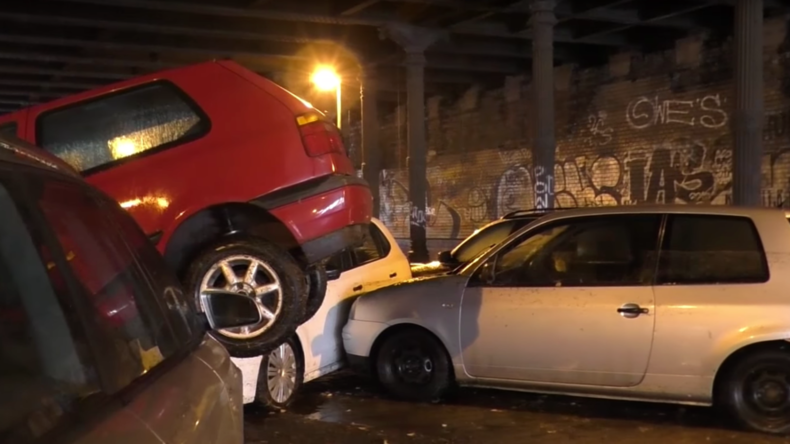 Vehicles have piled up in a blocked tunnel in Berlin, after severe floods swept the city following heavy thunderstorms and downpours.
Around 40 cars were pushed into Gleim Tunnel after it flooded on Wednesday, with rainwater levels reaching one meter (3.2 feet) high.
It's unclear how much longer the tunnel will remain blocked, according to Berlin Online.
One witness told Ruptly that most of the cars were floating, and that firefighters are working to pump water out of the tunnel.
The tunnel is used as an underpass between the Wedding and Prenzlauer Berg districts of Berlin. There are now fears it is in danger of collapsing, according to Der Tagesspiegel.
The harsh weather conditions prompted the Berlin Fire Department to declare a state of emergency on Thursday and deploy extra personnel to handle the crisis.
The fire service reported that the downpours had overwhelmed the city's sewer system.
The state of emergency has since ended, but authorities are still working to repair water damage.
The storms also affected the northwest metropolitan region of Brandenburg.
A bolt of lightning sparked a major fire at a styrofoam warehouse in Wittenberge, Brandenburg, after hitting the building, causing estimated damage of €2 million (US$2.2 million).
You can share this story on social media: