4mn people watch epic Facebook Live ice-cream melting battle (VIDEO)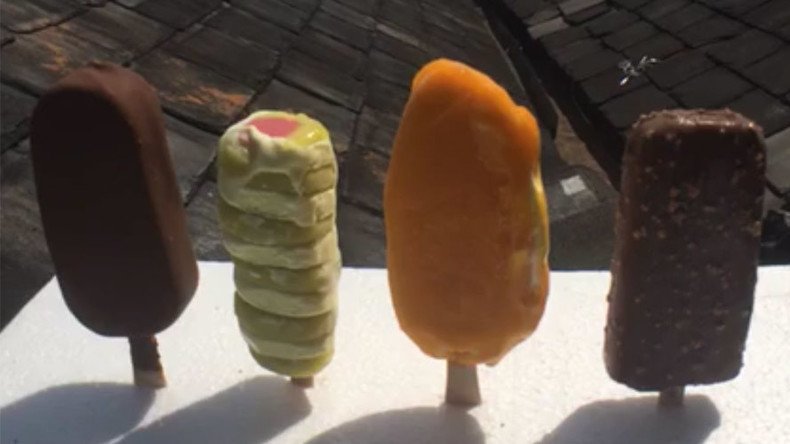 'Last lolly standing' is every gambler/foodie's dream and without a doubt the best ice-cream war you will see this summer.
Almost 4.1 million people tuned in and presumably placed bets on which of the Magnum, Twister, Solero and Feast would withstand the heat best and win the battle.
The Solero didn't stand a chance.
Simplistic in nature and magnificent in delivery, The Lad Bible's Facebook Live broadcast received more than 130,000 'Likes' and 13,000 shares as it captured the attention of every bored employee just trying to get through hump day.
Watching paint dry gets a bad rep, but watching ice-cream melt clearly doesn't suffer the same discrimination. At one point, the feed had over 80,000 live viewers who held on for 36 (!) minutes to see which ice-cream would emerge victorious.
(Spoiler Alert)
After an embarrassingly early exit for Solero and a mediocre performance from Twister, Feast did its best to hang on in the sweltering heat as long as possible, but it was no match for the all-conquering Magnum.
Watch the madness from beginning to end:
You can share this story on social media: