ET, WWE or Mini Me? Twitter explodes with reactions to Donald Trump's 'epic' convention entrance
Published time: 19 Jul, 2016 07:45
Edited time: 19 Jul, 2016 17:11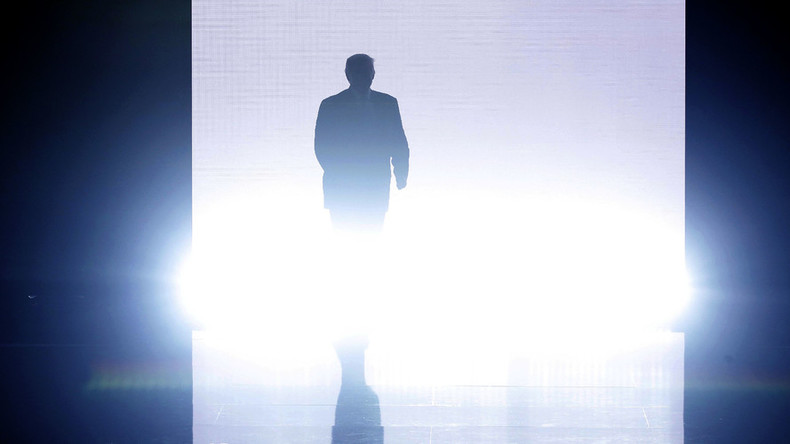 The first night of the Republican National Convention has been dubbed 'epic' by Twitter users though not for its content, but its spectacle. Donald Trump emerging on stage as an extraterrestrial enveloped in smoke. RT picked the best reactions.
The Twitter community climaxed when the presidential hopeful, who already tops the list of most bizarre politicians, entered the RNC the way not many movie stars can enter Oscars – cloaked in smoke, with a spooky bluish backlight, and to a timeless single by the Queen.
Some quickly spotted a resemblance to Hollywood-style UFO appearances…
… while others said Trump had copied World Wrestling Entertainment champions.
Many toyed with the idea that instead of running for President, Trump secretly cherishes a dream of becoming a pop-star...
…or a silver screen antihero.
Some noted that the music background, 'We are the Champions' written by Freddy Mercury, was perhaps not very Trump-style…
And an overwhelming majority said that even for someone like The Donald, it will be hard to top such an "epic and totally awesome", "spectacular", "Beyonce-concert" appearance.
In any case, it's fair to say despite all the mockery Trump entertained quite a few, not that it's his style to pave the way to the White House… Or is it?