Defiant cat wins over internet during attempted coup in Turkey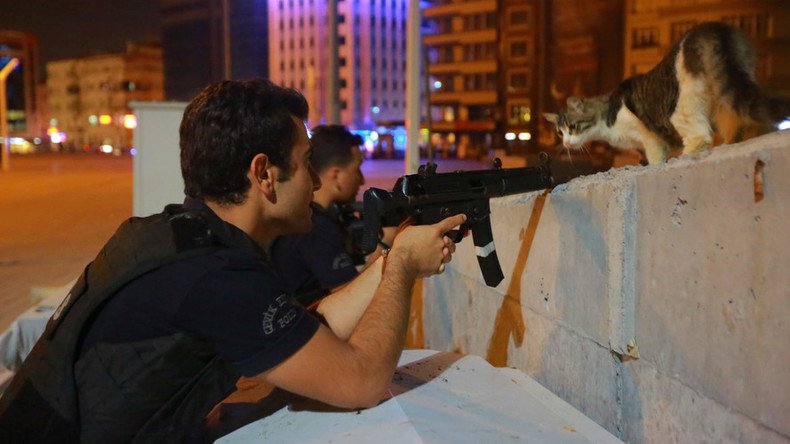 Curiosity usually kills the cat, but not in the case of this intrigued feline who appeared to be unfazed by the attempted military coup in Turkey. The moment, which was captured on camera, soon went viral on the internet.
As policemen aimed their guns in Istanbul, the cat seemingly wandered over for a curious sniff and the moment was captured by a Reuters photographer.
Twitter users couldn't get enough of the photo either.
Others couldn't decide whose side the cat was on, whether it was the pro-coup military faction or the pro-government police.
We would like to think the nosy cat was impartially observing both sides.
You can share this story on social media: