Twice as fast? China tests two 420 kmph bullet trains at once (VIDEO)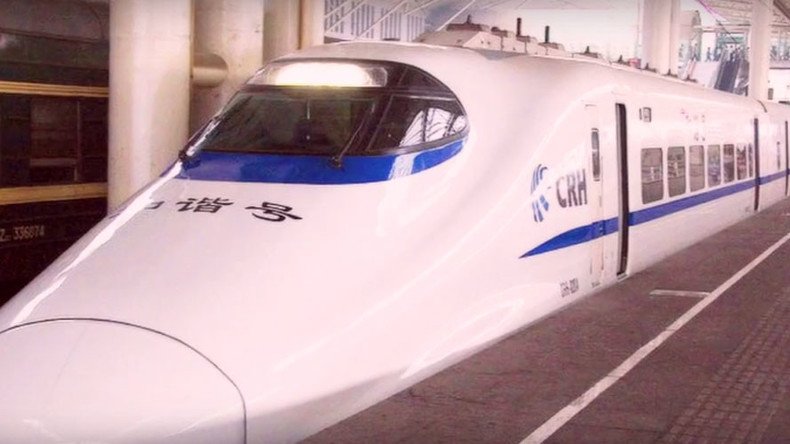 China has reportedly set a new record for the fastest train passing with its 840 km per hour bullet train test run on Friday.
Two bullet trains were tested at the same time in an effort to prove the quality of China's high speed trains.
The test took place in Zhengzhou, central China. The trains, known as Golden Phoenix and Dolphin Blue zipped past each other with only 1.6 meters of space between them.
The trains passing each other at speed was a crucial part of the testing phase, according to one of the officials involved in the project.
"When a train passes another train, its engine will bring a great pressure disturbance to impact the body of the latter, which will affect the fatigue strength of the train body and the pressure in and out of the train," said Wang Yueming, chief researcher at China's Academy of Railway Science.
"This will help us collect data about the air-tightness of the train body and the firmness of the connections of the installed components."
Footage taken from inside one of the trains captures the extraordinary speed at which the futuristic trains passed each other.
China is home to the longest high-speed railway, but its rail modernization ambitions suffered a major setback following a serious accident five years ago.
In 2011, 40 people were killed and scores injured when two high speed trains collided on a viaduct in the southwest Chinese city of Wenzhou. A government inquiry into the incident found it was caused by a combination of design flaws and project mismanagement.
The fastest operational trains are in Japan, where the Maglev train set a new record in 2015 by hitting speeds of 603 km per hour.
You can share this story on social media: