Ugandan president becomes online sensation after roadside call goes viral (PHOTOS)
Published time: 13 Jul, 2016 17:13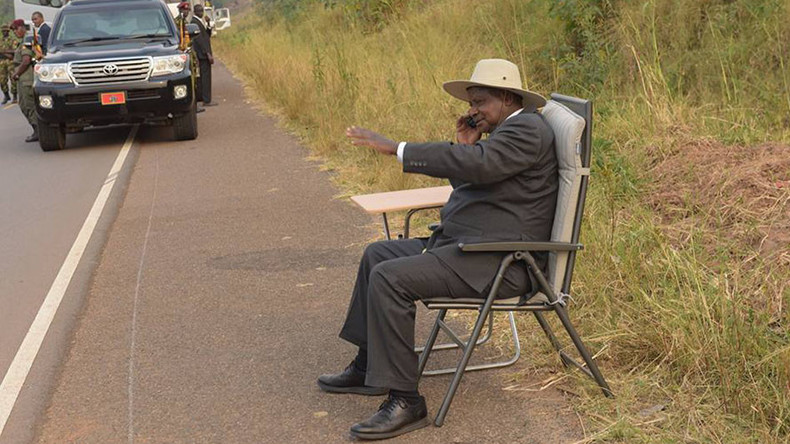 The Ugandan president has become an internet meme after photos of him making a phone call in a fold up chair at the side of the road went viral.
The image of President Yoweri Museveni, who has been in power for 30 years, has set social media abuzz with speculation rife on what the phone call was about.
He was in Kyeirumba village in the Isingiro district returning from World Population Day celebrations when he stopped to make an "urgent phone call".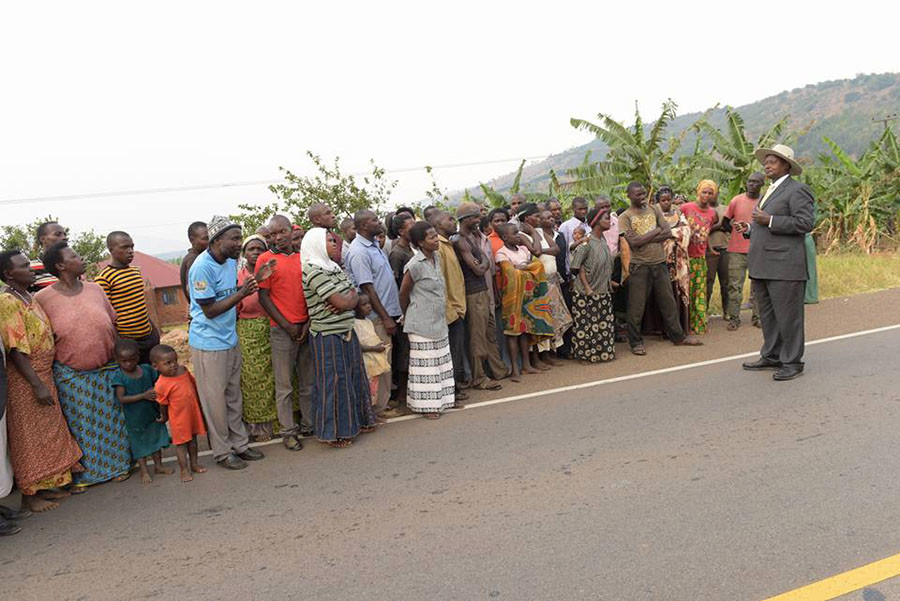 Museveni, who was involved in rebellions that toppled dictator Idi Amin and former leader Milton Obote, also took time to wave at a passerby and speak with local residents.
One theory from the Twitteratti was that he was making a call to try to stop opposition leader Kizza Besigye being released from jail.
Besigye was released on bail Tuesday after spending two months in prison on treason charges. He was charged after he called the country's February elections a sham and declared himself president.
Ugandans and Kenyans quickly took to social media to mock the president - re-enacting the now-iconic photo with the hashtag #M7Challenge inspired by Kenyan comedian Eric Omondi. He posted a video of himself holding up traffic in Nairobi while he imitated Museveni.
Others posted some creative memes placing the Ugandan president in a range of scenarios including sitting on the tennis courts at the Wimbledon ladies final and even transporting him to the moon.