Through the Prisma of dissent: Baton Rouge protester, Turkey's lady in red and riot kissers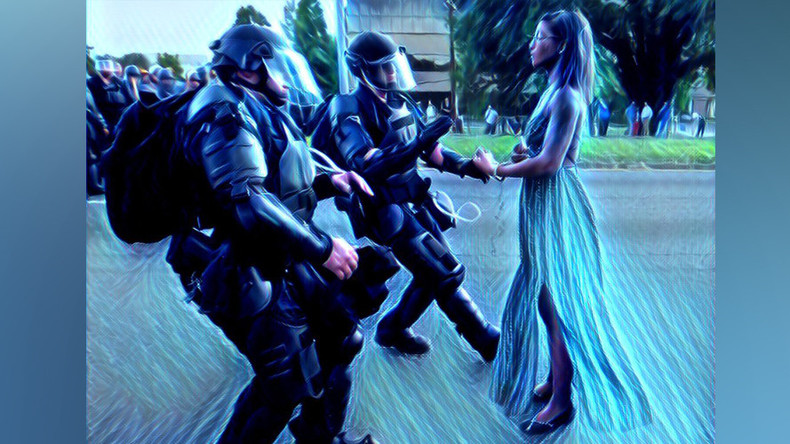 Ieshia Evans fearlessly standing her ground before a wall of armed police in Baton Rouge may come to be one of the defining images of the Black Lives Matter movement in the US.
READ MORE: 'Gorgeous, legendary': Black woman in flowing dress facing police in Baton Rouge wows social media
The picture is also an extraordinarily moment of humanity in the face of tension, force and conflict; the likes also witnessed in Gezi Park back in 2013 and the other pictures below which have been given a Prisma artistic filter:
Ieshia Evans' flowing dress, Baton Rouge, 2016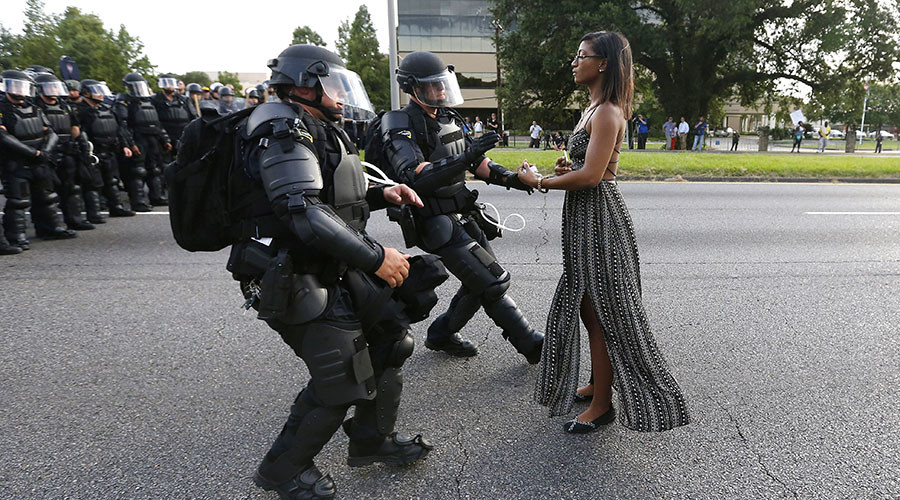 The image of Ieshia Evans' detention outside the headquarters of the Baton Rouge Police Department has been hailed as a symbol of civil disobedience.
It was taken on July 9 at a Black Lives Matter rally protesting the shooting of Alton Sterling by Louisiana police.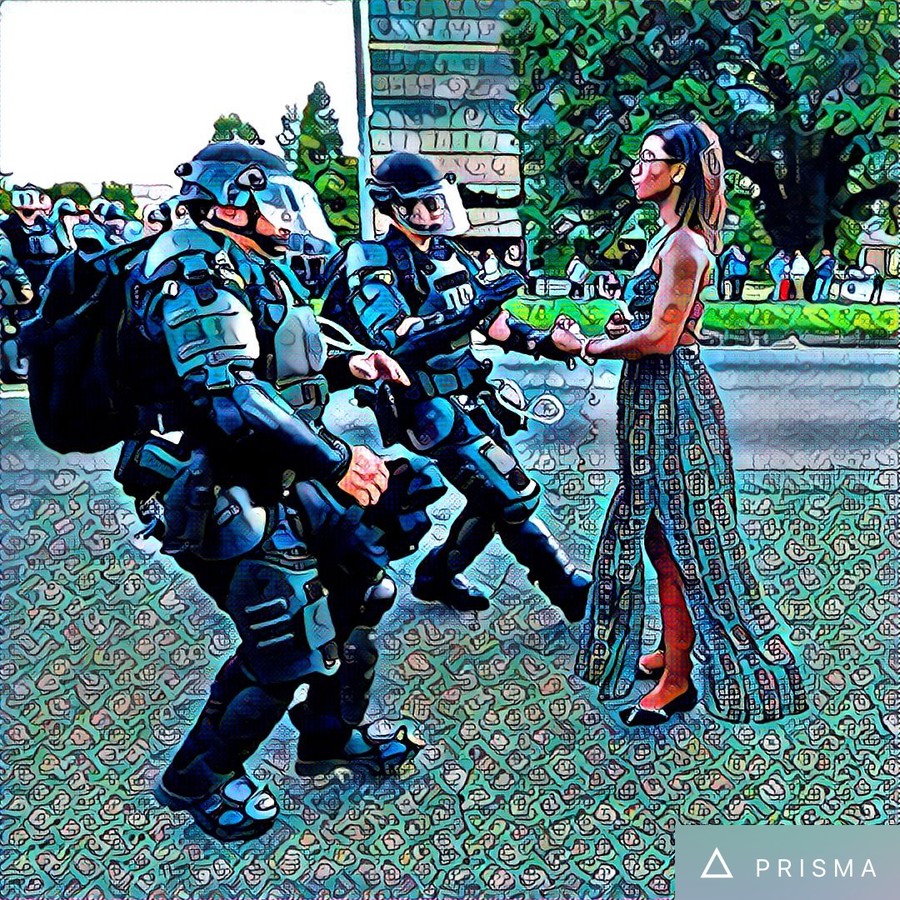 The photo of a woman in a long flowing dress confronted with faceless riot police is a contrast between elegance and brawn.
It has most definitely attained a 'legendary' status because in it the officers appear to be "rocked back on their heels"by the sheer power of Evans' stance.
Woman in red, Istanbul, 2013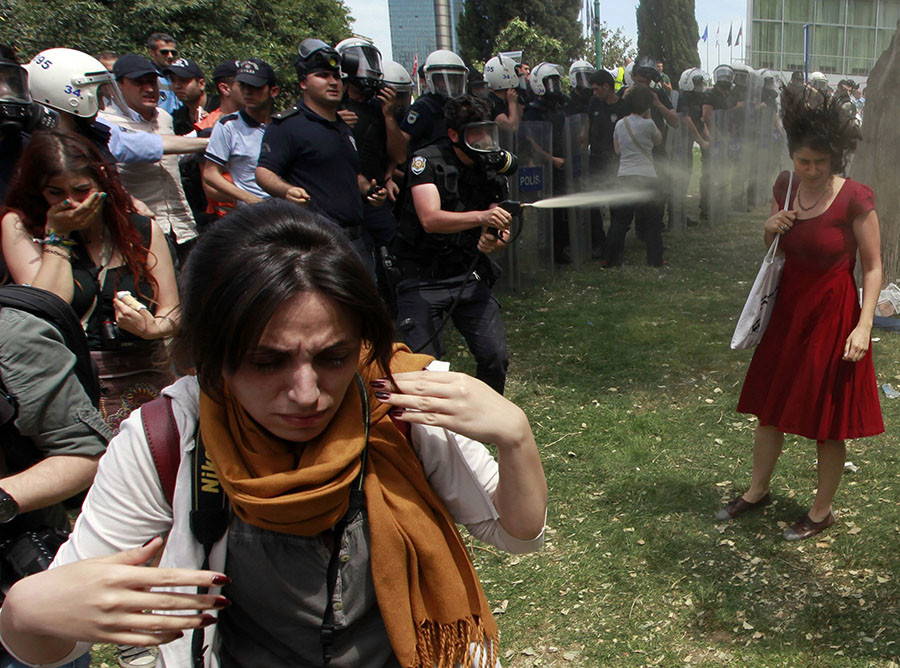 Ceyda Sungur unwittingly became a symbol of the 'Occupy Gezi' movement when a Turkish police officer was photographed unleashing a jet of pepper spray into her face back in 2013.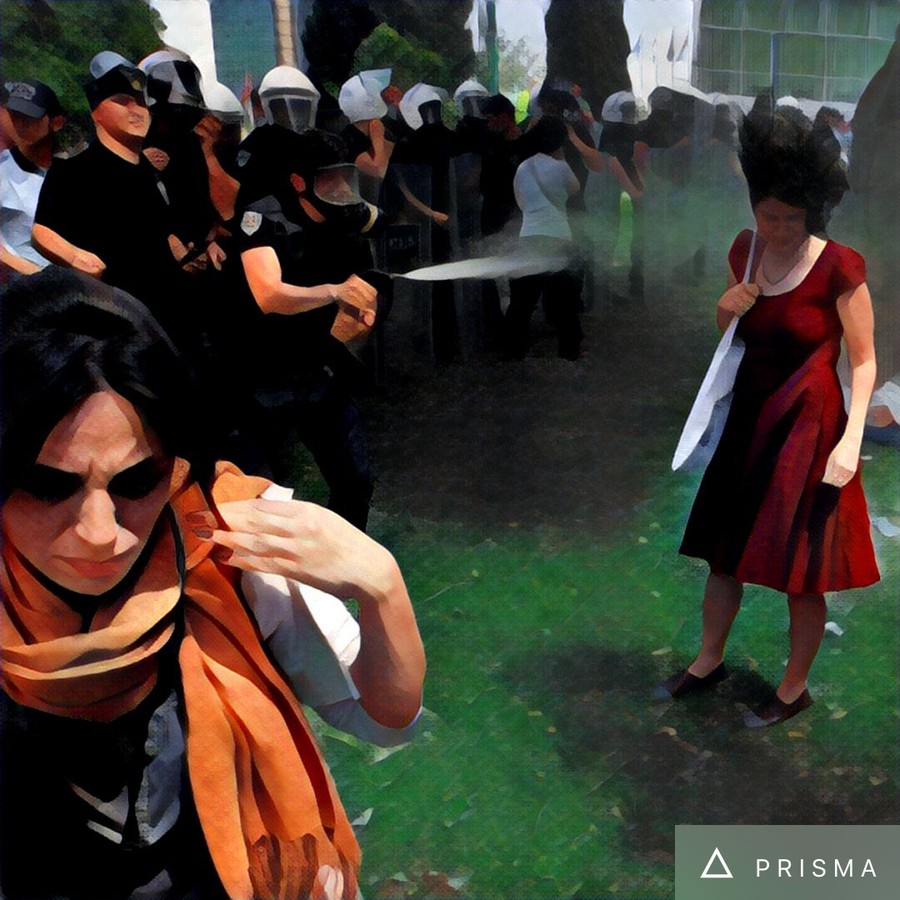 The image of riot police forcefully confronting Sungur in her red summer dress exemplified the heavy handed attitude of security forces towards protesters, as they tried to quell civil unrest over the redevelopment of Taksim Gezi Park.
Riot kiss, Vancouver, 2011
The Vancouver Canucks' loss to the Boston Bruins in the 2011 Stanley Cup ice hockey final spawned a night of violence, as well as the iconic 'riot kiss' between Scott Jones and Alex Thomas.
Amidst the chaos unfolding between police and rioters, the couple somehow found themselves sprawled in the middle of the street where they engaged in a tender moment, seemingly oblivious to the commotion behind them.
Jones later told CBC News how he was trying to "calm" his upset girlfriend.
Amarion Allen, Missouri, 2015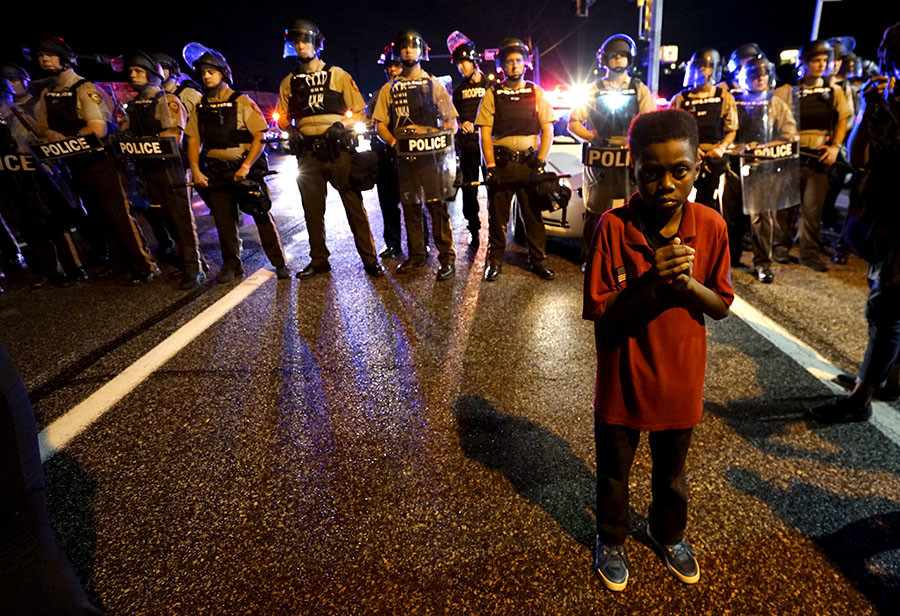 Amarion Allen's worried look in front of armed police in Ferguson captured the feeling of isolation felt by the community following the shooting of Michael Brown.
The 18-year-old African American was shot dead by police in Missouri back in 2014 despite being unarmed.
His death contributed to distrust of law enforcement in the area, resulting in late night clashes between rioters and police on the anniversary of the shooting.