This video will move you to tears: Portuguese boy consoles heartbroken French fan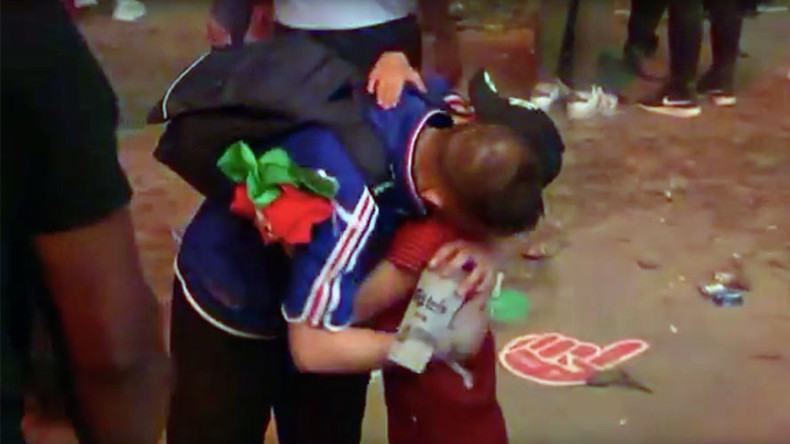 When is it OK for a man to cry? After Portugal beat France 1-0 in the Euro 2016 final, perhaps. One genuinely touching moment has been captured on camera, showing a little Portuguese boy consoling a crying French fan.
The heartbroken French fan, clad in blue, apparently couldn't hold back tears, crying openly in the street, without regard to others, after his team's shocking defeat to Portugal on Sunday.
READ MORE: Hope, triumph, despair: French & Portugal fans react to Euro 2016 final
That's when a boy wearing Portugal national team's colors approached him, took his hand and shook it, in an effort to cheer up the French fan.
The genuinely kind gesture obviously took the dispirited Frenchman by surprise. He gave the boy a high five and a big hug.