Lynx on the loose: Massive 4-day hunt for elusive big cat after zoo break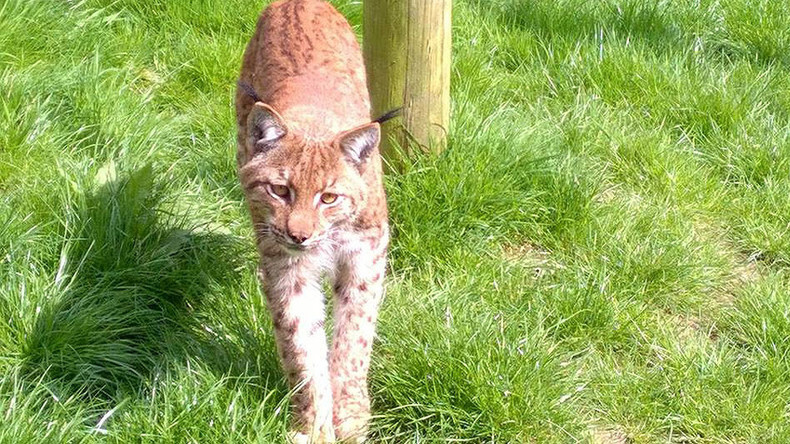 A lynx that broke out of a zoo in Devon in the southwest of England remains at large - four days after the big cat made its great escape.
The two-year-old male Carpathian Lynx called Flaviu escaped from Dartmoor zoo by digging himself out of his enclosure only hours after he arrived at the zoo.
The epic breakout has resulted in a massive search involving police, drones, tranquiliser guns, thermal imaging and traps for the freedom seeking lynx.
Search teams found tracks believed to be Flaviu's during the most recent search Saturday night in the Plymouth countryside.
The zoo believes he has established a territory, away from human activity and say humane traps are in place to contain him.
He's described as very timid and about the size of a small Labrador but the public have been warned not to approach him as he could become dangerous if he feels threatened.
The wild cat even has his own Twitter account to keep himself amused while he's on the run.