Spine-chilling moment child-snatcher abducts 4yo girl caught on camera (VIDEO)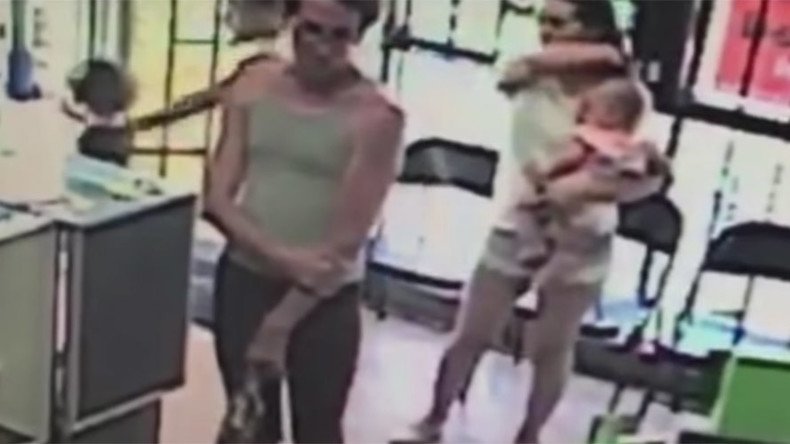 Disturbing footage of a child being kidnapped in full view of her parents has emerged. Taken at a store in California, security camera footage shows the moment a four-year-old was quickly pulled away by an abductor.
The girl can be seen standing next to a candy machine when an arm reaches through the door of the store and snatches her away. Her mother, who is holding a baby, and a customer quickly rush outside pursuing the abductor.
"I heard screaming, I thought they were arguing with each other at first. When I came from behind the counter I asked what was going on," the owner of the store Stella Moriel told KNBC.
Fortunately the kidnapping failed as the child fell to the ground in shock, causing the abductor to lose his grip. The mother can be seen in the footage comforting the distraught child while the father pursued the abductor.
With the help of neighbors, who heard the commotion, 24-year-old Terry Lynn Ransom was eventually stopped and arrested by police. "He was smiling like it was some kind of joke or something," one witness told KNBC.
Known to his family as 'Boots,' Ransom pleaded not guilty at his arraignment.
"He's a loving kid, he had five children of his own, he would have never did this if he wasn't under the influence of drugs," Ransom's aunt told KABC.
Ransom has been charged with kidnapping and child cruelty, with a bond set at $250,000.
You can share this story on social media: