Watch the Soyuz crew blast off in RT's exclusive 360 video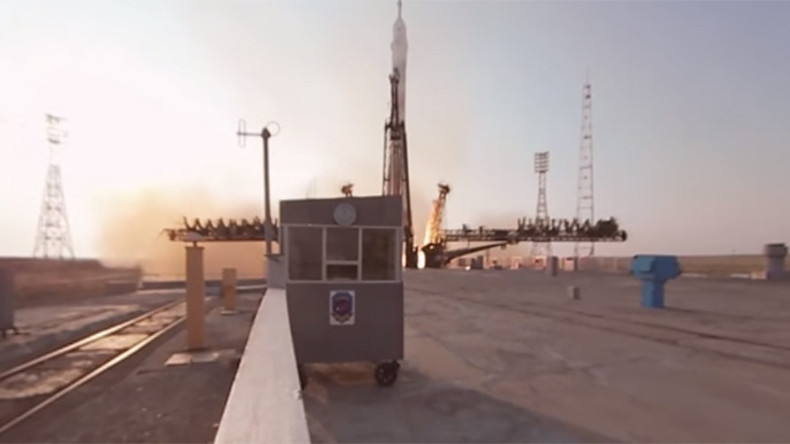 Ever wanted to have a look around a launching pad as a rocket is about to take off? Now, you can, with RT's panoramic footage taken in Baikonur, in Kazakhstan, ahead of and during Thursday's launch.
Blasting off at 4.36 a.m. GMT the upgraded modification of the Russia's reliable stalwart, soon reached the orbit. On-board was a three-man international crew of Commander Anatoly Ivanishin, Japanese flight engineer Takuya Onishi and NASA astronaut Kate Rubins.
They are expected to dock with the International Space Station on Saturday morning, joining astronaut Jeffrey Williams and Russian cosmonauts Aleksey Ovchinin and Oleg Skripochka.
The newly arriving crew will be part of Expeditions 48 and 49. They will remain at the orbital station until November.
READ MORE: 360 video: Russia's Soyuz TMA-20M lifts off for International Space Station from Baikonur