Mumford & Sons boycott Swedish festival over sexual assault reports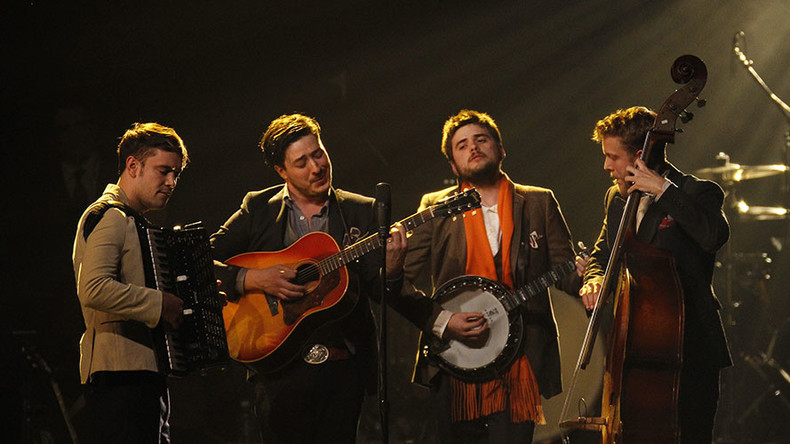 Folk-rock band Mumford & Sons have said they will no longer play at Bravalla music festival in Sweden, after a "disgustingly high" number of sexual assaults were reported at the event.
Over the three-day festival, 17 women reported incidents of sexual assault at the event in Norrkoping. The band described the reports as "hideous."
Five of those cases were rapes, and three of the victims were under 15, with the majority of victims under 18.
The group made the announcement in a Facebook post after the concert. "We are appalled to hear what happened at the Bravalla Festival last weekend," it read. "Festivals are a celebration of music and people, a place to let go and feel safe doing so. We're gutted by these hideous reports."
"We won't play at this festival again until we've had assurances from the police and organizers that they're doing something to combat what appears to be a disgustingly high rate of reported sexual violence," they added.
The Swedish prime minister Stefan Löfven commented on the festival assaults, describing them as "totally unacceptable".
"It is also important that we continue to make sure the police, prosecutors and other authorities get better at investigating these crimes so that we make sure we actually convict the perpetrators," he added.
The Putte i Parken festival which took place in Karstad over the weekend had 32 reported cases of sexual assault, with the youngest victim reportedly 12 years old. No cases of rape were reported.
Police have said they have identified seven men suspected of committing the assaults, AP reported.
Speaking on Sunday, police said, "The descriptions [of perpetrators] are diverse, with the one common denominator being that these are all young men."
In January, police came under fire when they were accused of covering up sexual assaults at the We Are Sthlm music festival last summer.
Swedish popstar Zara Larsson also expressed disgust at the numerous sexual attacks at Bravalla.
Fyfan för dig som helt skamlöst våldtar en tjej i publikhavet. Du förtjänar att brinna i helvetet.

— Zara Larsson (@zaralarsson) July 1, 2016
"You deserve to burn in hell," she wrote. "[Damn] you for making girls feel insecure when they go to a festival."
You can share this story on social media: